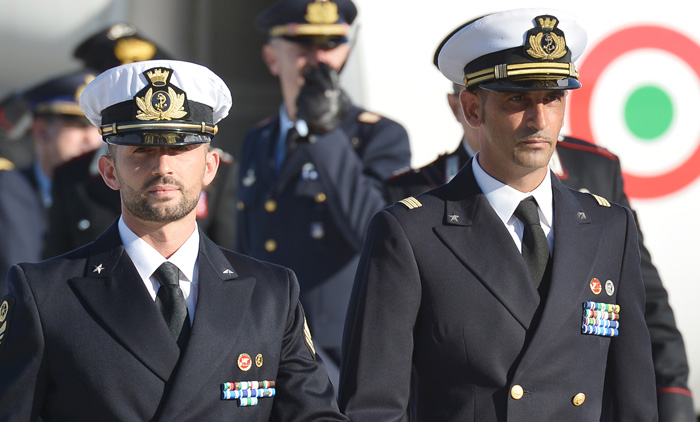 The Supreme Court has extended the six-month relief period given to Italian Marine Massimiliano Latorre till mid-April. Latorre is one of the two marines accused of killing fishermen off the Kerala coast on 15 February 2012. He was supposed to be back in India by tomorrow to face trial.
This is the third extension given to Lattore by the Supreme Court. The apex court had allowed the Italian marine to go home for four months in September 2014 after he suffered a brain stroke. The relief was further extended on medical grounds.
It is clear that the Italian marine wouldn't return before his stay after the Italian Senate's defence committee categorically said on Tuesday that Latorre will not return to India. Italy also wants the other marine, Salvatore Girone, who is in India to return to his country.
Kerala Chief Minister Oommen Chandy has opposed the decision of the Italian Senate committee and sought Prime Minister Narendra Modi's immediate intervention in the issue.
Meanwhile, a plea for Intentional arbitration filed by Italy is pending before the International Tribunal for the Law of the Sea (ITLOS). Italy's contention is that the protracted trial in India has adversely affected the health of the two marines.