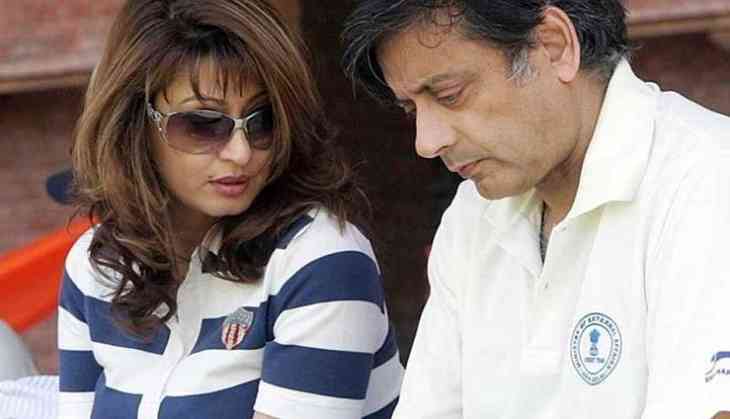 Congress leader Shashi Tharoor moves Congress leader Shashi Tharoor who was summoned in the death case of wife Sunanda Pushkar as an accused by the Delhi High Court has moved an anticipatory bail plea in Delhi Patiala House Court, reports news agency ANI.
Sunanda Pushkar death case: Shashi Tharoor has moved an anticipatory bail plea in #Delhi's Patiala House Court

— ANI (@ANI) July 3, 2018
Delhi court had set a date for his summons after taking cognizance of the charge sheet filed in the Sunanda Pushkar death case. The Congress leader Shashi Tharoor has to face trial in his wife's death case.
The former union minister Tharoor had been summoned on July 7 by a trial court, which has taken note of a police charge-sheet naming him as an only accuse in Sunanda Pushkar death case. Mr Tharoor has been charged with abetting the suicide of his wife Sunanda Pushkar, who was found dead in a five-star hotel in Delhi in 2014.
The Delhi Police has named Shashi Tharoor as an accused in the case and charged him under IPC sections 498 (A) (husband or his relative subjecting a woman to cruelty) and 306 (abetment to suicide) in a charge sheet filed on May 14. However, Mr Tharoor is the only person named as an accused in the 3,000-page charge sheet.
According to the charge-sheet quotes a special investigation team as stating that Congress MP Shashi Tharoor " as a husband ignored Sunanda when she was sliding or slipping into depression and she had Alprax." They had frequent fights, it says.
Pushkar killed herself by consuming an overdose of antidepressant pills, alprazolam (Alprax), and was driven to taking the extreme step by her husband.
Also read: Andheri Bridge Collapses Updates: After Andheri bridge slab falls on railway track due to heavy rains; 5 injured, services disrupted