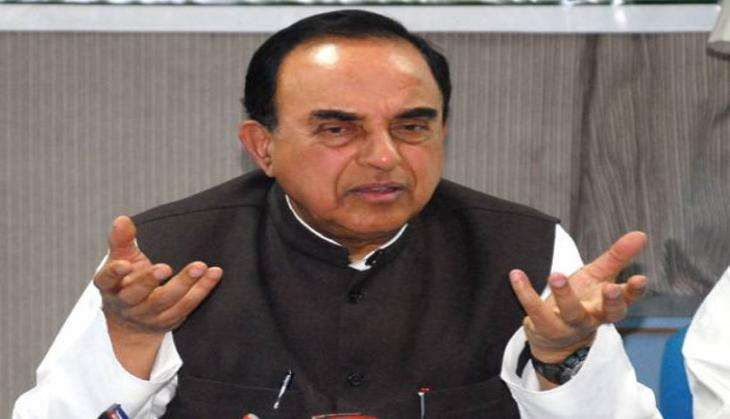 Known for sparking controversies, BJP leader Subramanian Swamy today gave fresh ammunition to the opposition parties to target the Bharatiya Janata Party (BJP), which is trying hard to win the Uttar Pradesh Assembly elections.
Swamy today said that the BJP would unite the Hindu community by resolving the Ram Temple issue and divide the minorities in order to emerge victorious in the politically crucial state.
The Rajya Sabha MP from BJP said, "Development is necessary to win election but it is not everything. To win the elections, it is important to focus on our priority. The conspiracy played against us in the past was to divide the Hindus and unite the minorities. But this time we will do just the opposite, we will unite the Hindus and will divide the minorities as much as possible."
Highlighting the pro-development initiatives of former prime ministers Rajiv Gandhi and PV Narasimha Rao besides Congress veteran Morarji Desai, Swamy said that they failed to win the elections for their party despite all efforts.
Swamy said it is important to focus on three issues to win the elections that is corruption, development and the Ram Temple issue.
The BJP leader further said it is impossible that the Ram Temple issue does not attract eyeballs at a time when election is scheduled to take place in Uttar Pradesh.
Rajya Sabha MP Vinay Katiyar, on the other hand, asked the BJP-led Central government to intensify its efforts to construct Ram temple in Ayodhya instead of giving 'lollipop' (Ram museum) to please the people, who are demanding the construction of the temple.
--ANI