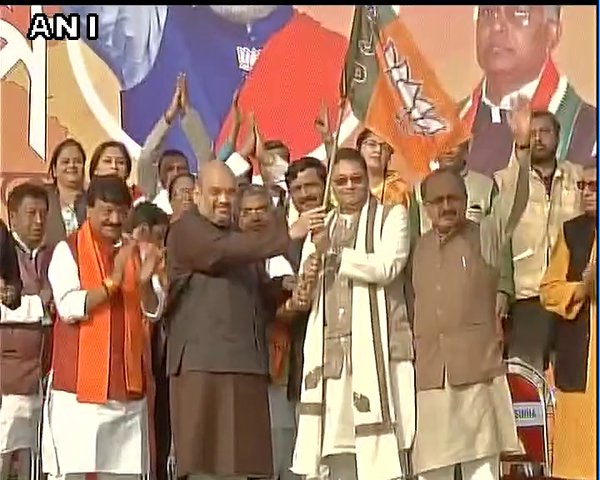 Days after the Centre declassified 100 files related to Netaji Subhash Chandra Bose, the freedom fighter's grandnephew, Chandra Bose, joined the BJP.
He was formally inducted into the party at a rally addressed by Party President Amit Shah in Howrah, West Bengal.
Bose is a former Tata Steel employee who launched his own human resources consultancy in the year 2000, reported the NDTV.
With the assembly polls in West Bengal round the corner, Chandra Bose is expected to be projected as the BJP's prominent face in the Trinamool Congress (TMC) bastion. As per reports, he is likely to campaign against the TMC supremo and Chief Minister Mamata Banerjee during the polls.
The BJP has been trying to gain ground in the poll-bound West Bengal. Cashing in on Netaji's legacy has been a major part of the party's strategy. The party has been harping on the fact that it was the Narendra Modi government that decided to declassify files related to Netaji in order to solve the mystery surrounding his death in 1945. Now, the Netaji's kin in its camp will be a shot in the arm for the BJP.