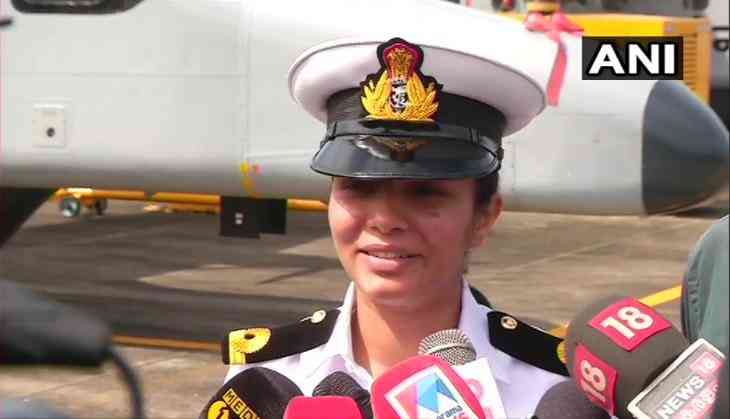 Sub-lieutenant Shivangi became the first woman pilot for the Indian Navy on Monday. She was born in the city of Muzaffarpur in Bihar.
She was commissioned into the Indian Navy last year after her initial training.
Shivangi joined operational duties at the Kochi naval base today. She will be flying the Dornier surveillance aircraft of the Indian.

She was inducted into the Indian Navy as SSC (Pilot) as part of 27 NOC course in Indian Naval Academy, Ezhimala and got formally commissioned by Vice Admiral AK Chawla, in June last year.
The Navy's Aviation branch has had women officers operating as air traffic control officers and as 'observers' in the aircraft who are responsible for communication and weapons, the source said.
Shivangi, who had been undergoing training at the Southern Naval Command in Kochi, will get authorisation on 2 December to fly Dornier aircraft.
The Navy will have its first woman pilot trained by Navy to make first cockpit entry on 2 December, the source said without elaborating.
(With Agency Inputs)
Also Read: