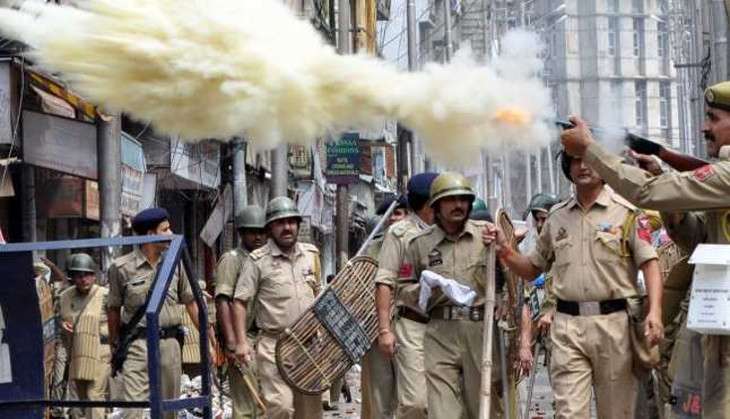 Condemning senior Congress leader Ghulam Nabi Azad's statements on the Kashmir unrest in the Rajya Sabha on 18 July, the Bharatiya Janata Party (BJP) on 19 July warned the Congress to refrain from playing politics over Jammu and Kashmir issue.
The ruling party has asserted that the fight is between India and the separatists and they (Congress) should not try to give it a "Hindu-Muslim twist".
"Our government has got the Kashmir 'problem' in legacy, and the government honestly wants its solution for lasting peace and tranquillity. The way Kashmiri youth are being misguided and the way the Congress has been doing politics over it for the past 68 years, we will request to Ghulam Nabi Azad and the Congress not to play politics over Kashmir," BJP national secretary Shrikant Sharma told ANI.
"In Kashmir, the fight is in between India and the separatists, and they should not try to make it a fight between Hindu and Muslim. We condemn Azad's statement in the Rajya Sabah, where he was trying to give it a Hindu-Muslim twist. The Congress must take a lesson from the past and stop doing politics over Kashmir. If anybody tries to play with the national security, our government will deal with him sternly," he added.
Azad, the Leader of opposition in the Rajya Sabha, blamed the PDP-BJP coalition government as a contributing factor in the current situation in Kashmir.
When asked about Pakistan observing a 'Black Day' on 20 July "in protest against the killings of Kashmiris", Sharma said, "Pakistan should observe 'black day' as it is using barbaric forces in the occupied Kashmir to kill innocent people and for the situation it has created in Baluchistan."
He suggested that Pakistan take a lesson from the past and stay within its limits, while warning that if it looked at Jammu and Kashmir with ulterior motives, Pakistan would have to face serious consequences.
"Pakistan should concentrate on its internal problems like poverty, unemployment and nexus between terrorist and the military. And, if Pakistan tries to look at Kashmir and India with some ulterior motive, India will respond suitably," he said.
--With ANI inputs