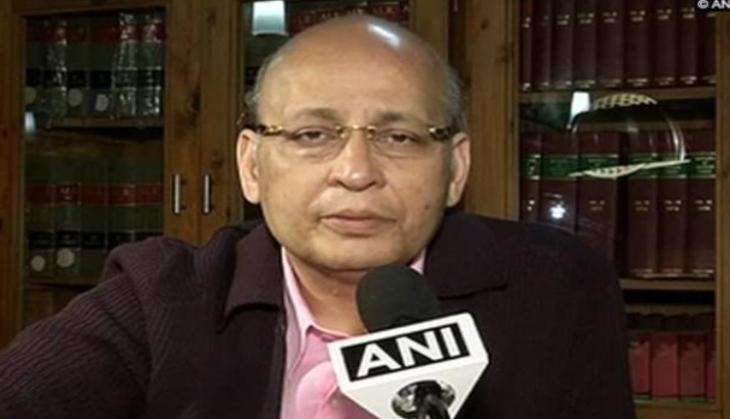 Hitting out at Union Finance Minister Arun Jaitley for accusing the UPA regime of leaving behind a "terrible legacy", the Congress on 26 November called on the Bharatiya Jananta Party-led government to stop using the phrase 'legacy' as a shield to cover its failures.
Speaking to ANI, Congress leader Abhishek Manu Singhvi questioned the Centre as to how can they blame the UPA government for its own blunders, adding that the ruling dispensation was suffering from the "nach na jaane angan tedha" syndrome.
"I think our ears have got baked by hearing this legacy phrase. You are now in your third year, how long are you going to blame legacy? Are you going to cry legacy, legacy, legacy as a cover up for your failures till 5 years? Are you going to make excuses every day and play the blame game? I think it's too late now to keep chanting this phrase," Singhvi added.
Earlier, rejecting former prime minister Manmohan Singh's criticism of demonetisation , Jaitley had said the NDA government is trying to transform the previous regime of "loot and plunder" into a more "honest system".
"We are trying to transform India's economy where there is a premium on honesty... We switched over from a system which promotes it (corruption, dubious political funding, bribery) into a more ethical system which the developing economies in the world has followed," Jaitley told Times Now.
Taking on the previous UPA government, Jaitley said that during its regime, it did not want to take any decision and therefore left a "terrible legacy" behind.
"But the present Prime Minister doesn't want to leave behind a legacy of 'do-nothing' approach or a policy paralysis. He has taken a very courageous decision in which we want to transform India and even in the long run," Jaitley said.
On Thursday, Singh emphasised in the Rajya Sabha that implementation of demonetisation was a "monumental management failure" and a case of "organised loot and legalised plunder" and would lead to 2 per cent decline in GDP.
Dr Singh said that while he didn't disagree with the objective of the government, a "monumental mismanagement has taken place."
"Even supporters speak of the long run. Those who say demonetisation is good in the long run, should recall the quote: 'In the long run, we are all dead'," he said during the discussion on demonetisation in Rajya Sabha.
He also asked Prime Minister Modi to find a more practical and pragmatic solution to prevent the prevailing distress on the general public in the wake of this step.
--ANI