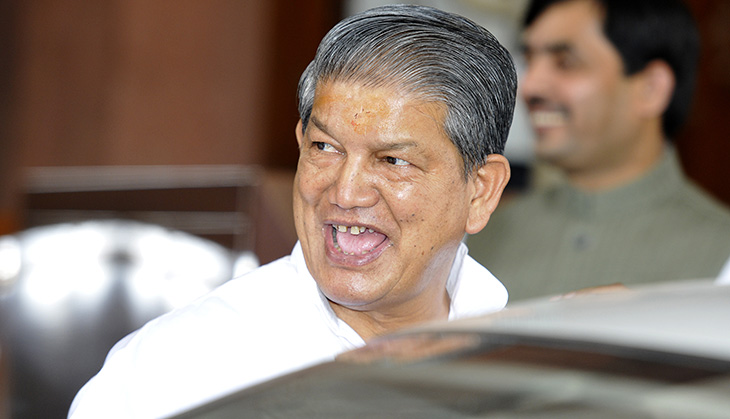 With Uttarakhand High Court asking Harish Rawat to co-operate with the CBI in its preliminary inquiry into the sting CD case, the BJP today said that the court's directive was the Chief Minister's "moral defeat" and asked him to resign.
"Rawat had sought quashing of a notification issued during President's Rule recommending a CBI probe into the sting operation. The high court's refusal to quash the ongoing inquiry and directive to Rawat to co-operate with the probe is his moral defeat," Uttar Pradesh BJP president Ajay Bhatt said.
"Rawat is the only chief minister in the country against whom a CBI probe is underway. It would be better if he resigns from his post and co-operates in the CBI probe," he said.
In a partial reprieve to Rawat, Uttarakhand High Court on Tuesday directed the CBI not to take any coercive steps against the Chief Minister in the course of its ongoing preliminary enquiry into the case.
However, it also asked Rawat to co-operate fully with the CBI.
Earlier on 20 May, Justice Sarvesh Gupta of the High Court had refused to quash the notification recommending a CBI probe into the case saying it was not possible at this stage.
-PTI