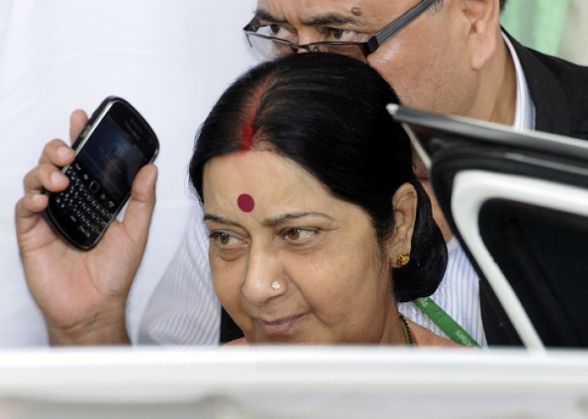 In a written request, the Andhra Pradesh government has requested the External Affairs minister Sushma Swaraj to make all attempts to bring back Indian teachers from Libya, who are reportedly abducted by Islamic State.
In a letter to Swaraj, Andhra Pradesh Government's Special Representative in Delhi K Rama Mohana Rao said that four people including two Professors, Balaram of Srikakulam in Andhra Pradesh and Gopi Krishna from Hyderabad, were abducted on July 29.
"I request your good self to instruct the officials of the Indian Embassy at Tripoli, Libya and to interact with the Government authorities at Libya to assist and extend full cooperation for the safe return of the Indian hostages including those from Andhra Pradesh," Rao said.He sought expeditious action for the safe release of Indian hostages in Libya.
Rao also spoke to Rashid Khan, Charge d'affaires at the Indian embassy at Libya and learnt about the situation on the ground, a statement from his office here said.
He requested the authorities there to provide necessary help for ensuring safe release of the kidnapped persons.
Four Indian teachers, who were returning to India from Tripoli and Tunis, have been abducted in Libya, allegedly by the Islamic State terror group (IS). They were "detained" at a check point, about 50 km from Sirte. The area is under the control of the terror outfit.
-PTI