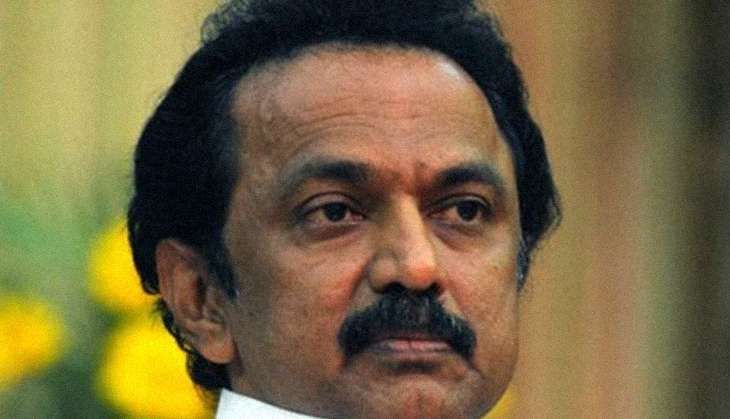 A day after Union Environment Minister Anil Madhav Dave said the Centre would take a stand on Jallikaatu only after the Supreme Court decides on the issue, DMK today accused it of double standards regarding Tamil Nadu's demand to allow the bull-taming sport.
"This shows the double standards of the Central government," DMK working president M K Stalin said.
It is a matter of "anguish" that the environment minister had expressed such a view when his Cabinet colleagues opined that they would try and facilitate holding the event, he said.
Speaking to mediapersons here, Stalin recalled the stance of the Centre in the apex court against immediately setting up Cauvery Management Board and wondered why the Union government had not taken a similar line of approach in Jallikattu issue.
Yesterday, Union Minister Venkaiah Naidu had said nobody should have objection to Jallikattu, but added that legal aspects need to be looked into.
Referring to pendency of Jallikattu issue in the Supreme Court, Dave had said, "When the decision is pending... as a government we only can wait for the decision."
He had said, "The moment the decision comes, tomorrow or day after, we will take our stand. I think the Court will take care of the sentiments of society. It is the tradition. The moment decision will come, we will examine and we will go ahead."
Earlier in the day, AIADMK general secretary V K Sasikala urged Prime Minister Narendra Modi to promulgate an ordinance for holding Jallikattu.
Chief Minister O Panneerselvam too had reaffirmed his government's resolve to conduct the bull-taming sport, saying it will "not back off" on the matter.
--
PTI