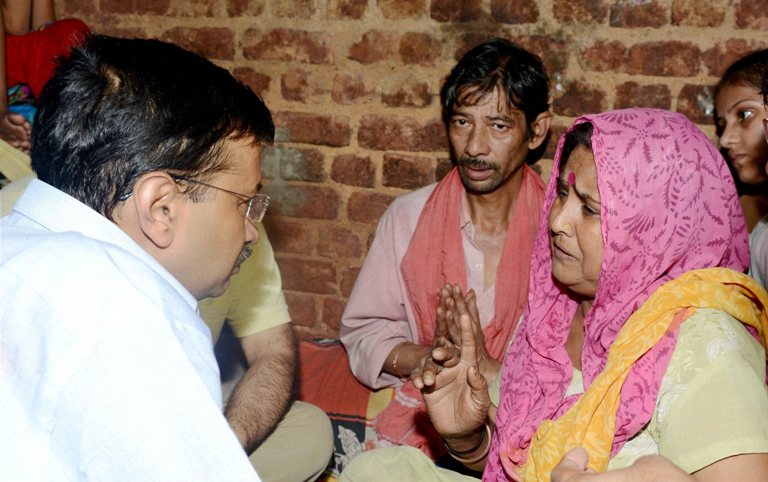 Even as dramatic scenes of AAP party workers protesting outside the Delhi headquarters emerged on July 19, Chief Minister Arvind Kejriwal has summoned Delhi Police Commissioner B S Bassi to discuss the stabbing of a 19 year old girl in Anand Parbat locality on 17 July.
"CM office today wrote to the Police Commissioner stating that the Chief Minister wants to meet him to discuss Delhi's law and order situation and other issues including Meenakshi murder case," said a senior government official.
"The Chief Minister and his deputy Manish Sisodia had yesterday visited Meenakashi's residence where people told them that there is no police patrolling in the area and apparently some policemen were also involved," he added.
Compensation for family members
Kejriwal on 18 July announced a compensation of Rs 5 lakh to the family of a girl who was stabbed to death in Anand Parbat locality and ordered a magisterial probe into the case while slamming Delhi Police for the "deteriorating" law and order situation.
How was Meenakshi killed?
19- year old Meenakshi was allegedly died after being stabbed 35 times on 17 July by two brothers living in her neighbourhood for protesting their verbal abuse. The victim's mother alleged that she had been molested by the two accused earlier. The mother of the girl claimed that despite lodging a complaint, police had taken no action against them, back then.