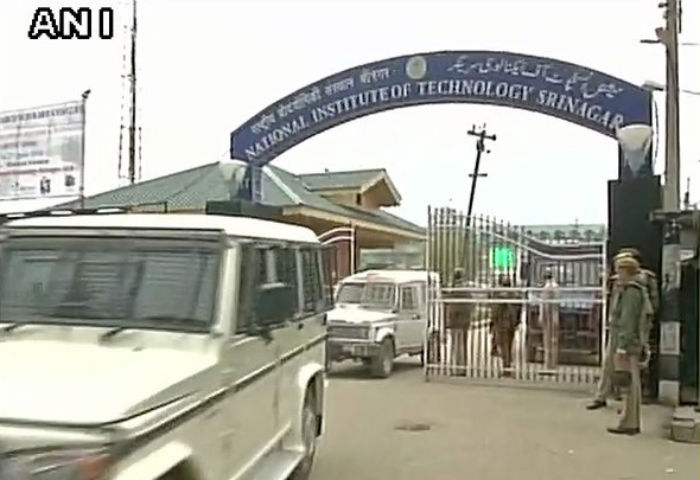 The Central Reserve Police Force (CRPF) has been deployed at the campus of Srinagar's National Institute of Technology after a number of students were injured in the lathicharge by the police on 5 April. At least four students were reported to be injured in the clash.
A two-member team from the Ministry of Human Resource Development team will visit the institute in Srinagar on Wednesday.
Meanwhile, Union Home Minister Rajnath Singh has called up Jammu and Kashmir Chief Minister Mehbooba Mufti to discuss the situation of the institute with her.
The fresh row comes comes a week after the clashes at the campus on 31 March, when students began to argue after the India-West Indies semifinals of the World T20 cricket match. All the classes were suspended by the authorities on the day following the row.
Read the complete story here