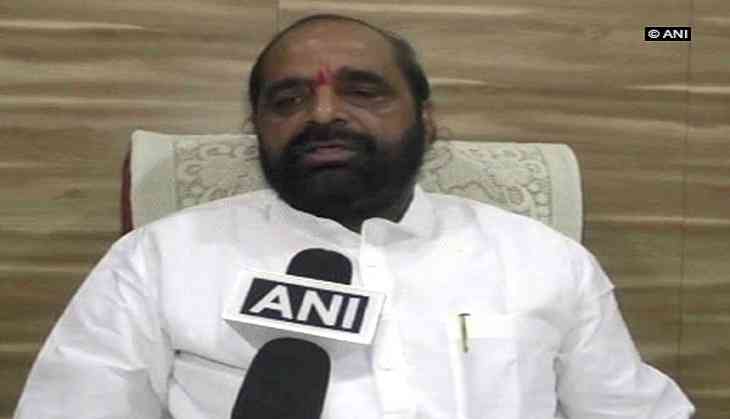 After suspected fidayeen attacked the Border Security Force (BSF) 182nd Battalion camp near the Srinagar Airport in the early hours of 3 October, Minister of State for Home Affairs Hansraj Ahir dubbed the act as cowardly.
While calling for strengthening of security around the camps, Ahir asserted that terrorist will have to pay for dastardly act.
"Either say Pakistani or terrorist they are only cowards. The attack on BSF camp has become a challenge for us. Our security forces are retaliating. We will have to be more vigilant, security around the camps has to be strengthened," Ahir said.
"Terrorist will have to pay for the dastardly act," he added.
Meanwhile, Jammu and Kashmir Deputy Chief Minister Nirmal Singh asserted that the operation to neutralise holed up terrorist is being conducted in a planned and coordinated manner.
"Two terrorists holed up in an administrative building and JCO Mess. The operation is still underway. The senior officers are monitoring it. We assure that soon the operation will be over. The operation is going on in a much planned manner. There is a proper coordination between JKP, Indian Army, CRPF, and BSF," Singh told ANI.
A Border Security Force (BSF) personnel succumbed to his injuries post an encounter with militants at a camp manned by the 182nd battalion of the BSF located near Srinagar Airport and Air Force Station Gogoland on 3 October morning.
So far, two terrorists have been eliminated and some security personnel are injured.
Union Home Minister Rajnath Singh will chair a high level meeting at 11.30 a.m. to review the situation in Jammu and Kashmir.
The BSF control room had said that at least three militants were involved in the attack.
The area close to camp and the Kashmir Valley School has been sealed to allow for the search and security operation to continue smoothly.
According to the Central Reserve Police Force (CRPF), the Srinagar Airport has been shut down due to ongoing encounter.
No flights are operating till the security clearance and the airport is under the CRPF security.
The encounter is still underway. Further details are awaited.
-ANI