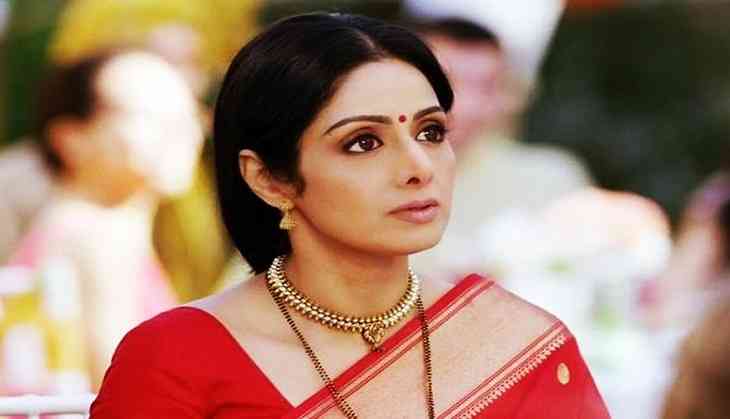 The Bollywood actress Sridevi's sudden death gave a big shock to the nation. The actress who was 54 died due to cardiac arrest in her hotel room Emirates Towers in Dubai. According to reports, the state officials in Dubai has disclosed the autopsy report of Sridevi and said there was nothing suspicious about her death, cardiac arrest was the reason of her death and no poison was found in the body, sources said.
The Times of India reported that forensic doctors in Dubai have concluded that Sridevi died of a heart attack. The report adds that there is nothing suspicious about the way the superstar passed away, official sources told the media outlet as saying.
Dubai Forensic Department officials confirmed that a second autopsy will not be conducted on the actress' body, reported Khaleej Times.
The actress was in Dubai attending a family function, husband Boney Kapoor flew back to India post wedding but came back on Saturday to give a surprise to Sridevi. According to a report in The Times of India, the two chatted for 15 minutes before she went into the bathroom. Boney knocked on the door after 15 minutes but broke it down upon not getting a response.
While the Gulf-based leading daily reported that it was Boney Kapoor who first to find her in the bathroom of her hotel room where she passed away. But according to another report by the leading daily It was not Boney Kapoor but a hotel staff who felt something was wrong after Sridevi didn't open her room door even though they rang the bell multiple times. "At around 10.30 pm, she called the room service to request for water. When the server reached her room within 15 minutes, the actor did not attend to multiple doorbells. After a few minutes, fearing something was amiss, the staffer raised an alarm. When we broke into the room, we found her on the bathroom floor. This was around 11 PM. She had a pulse when we found her," a source from the hotel told a leading daily.
Khaleej Times reports that an official from the Indian consulate has been called inside the morgue with a family member.
The Kapoor family's close friend Anil Ambani has sent his 13 seaters private jet to bring the actor's body back to India. Security has been tightened outside Sridevi's bungalow in Versova and barricading has also been done as fans continue to gather outside,