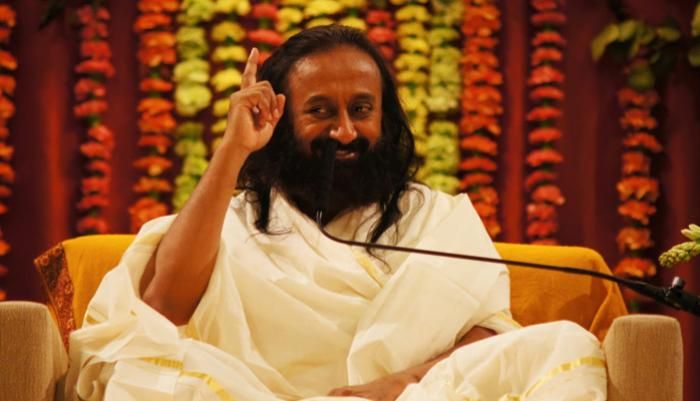 The Art of Living Foundation's World Culture Festival may have received a green signal from the National Green Tribunal on the condition of a Rs 5 crore fine, but the story does not end there.
According to news reports, the Rs 5 crore penalty is only one part of the compensation and Sri Sri Ravishankar's orgsanisation will have to shell out more.
After massive backlash from environmentalists and civil society over the extravagant event on the ecologically fragile floodplain of the river Yamuna, it was expected that the green tribunal would cancel the event. Instead, the NGT fined the AOL for possible damage to the fragile floodplain of the Yamuna.
The remaining fine amount will be decided after an NGT-appointed committee assesses the damage to the river's floodplain. "You may have to pay for the restoration of environment," the green panel said.
An NGT-appointed panel last month had stated that it was too late to scrap the event and had suggested a fine of Rs 120 crore. An NGT bench said:
"This amount (Rs 5 crore) would be paid by the Foundation prior to the commencement of the event. This amount would be adjusted towards the final compensation determined to be paid by the Foundation for restoration work."
It also directed the principal committee constituted under the judgment to submit a report within four weeks on the steps needed for restoration, restitution and rejuvenation of the floodplain. The order read:
"It will also state the approximate cost for such restoration and restitution. We further direct that the entire area in question shall be developed as a biodiversity park, the cost of which will have to be paid by the (Art Of Living) Foundation and the DDA in the proportion as be directed by the tribunal finally."
The foundation will have to file an undertaking on Thursday that it would, within two weeks from the date of demand by the DDA, pay the remaining fine amount.