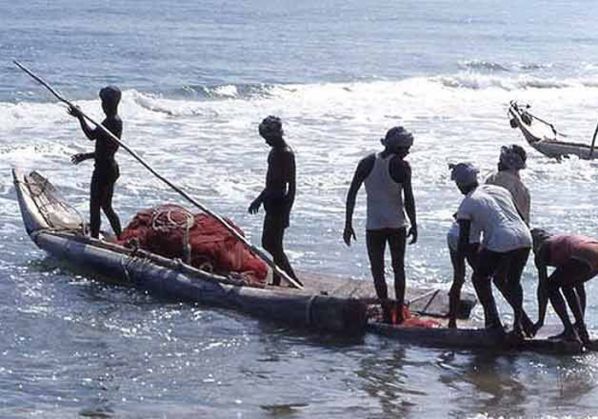 Twenty-nine Indian fishermen have been detained by Sri Lankan navy personnel after they were caught violating the Sri Lankan maritime boundary this morning. Caught fishing off the Trincomallee coast in Sri Lanka, the navy has also apprehended three boats which belonged to the detained fishermen.
According to information from the Department of Fisheries, the fishermen have been taken to an army camp in Trincomallee where they have been detained by the Beach Conservation Police for further investigation.
This is the third such incident in December. On 17 December, four Tamil Nadu fishermen were arrested for fishing near Neduntheevu islet off Lanka and two days after, six fishermen were arrested off the Pudukottai district by the Sri Lankan navy.
The fresh arrests come days after the issue of the 45 Indian fishermen languishing in Sri Lankan custody was raised in the Lok Sabha. Tamil Nadu Chief Minister J. Jayalalithaa has also written to Prime Minister Narendra Modi, urging him to take up the issue with the Sri Lankan government and find a permanent solution to the recurrent incidents.