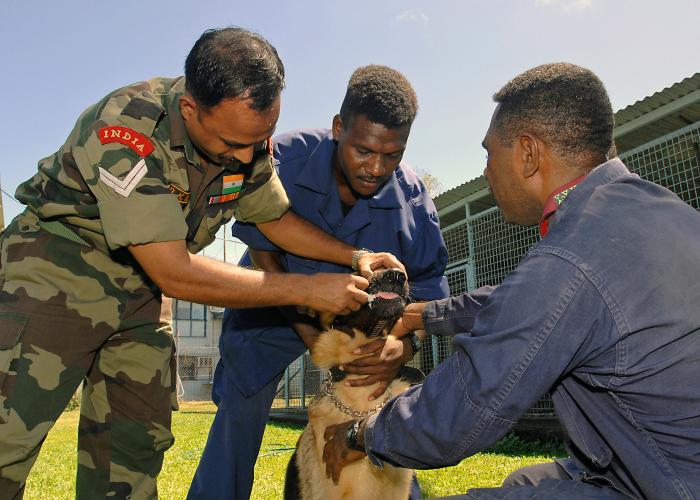 Indian Army dogs, which are put to sleep after their retirement, can hope to get a new lease of life with the government today informing Delhi High Court that it would come out with a policy on the issue within six months.
The practice of euthanasia will be stopped under this policy which will also detail the arrangements to be made for these animals after they retire, the High Court was told.
Additional Solicitor General (ASG) Sanjay Jain said the policy was being formulated and the issues raised in a writ petition, which sought an end to such a practice among other things, were under active consideration. "We need six months to formulate the policy," the ASG said.
Observing that the Army was considering not to euthanise its service dogs after their retirement or when they are found unfit and inactive, a bench of Chief Justice G Rohini and Justice Jayant Nath said "in view of the statement made by the government, no purpose would be served keeping this writ petition pending. The same is disposed of."
"In case the petitioner is not satisfied with the (proposed) policy, he can approach this court," the bench said.
The government's response came in the backdrop of the court's direction to seek instruction in the matter relating to killing the dogs which have served national security by sniffing bombs, hunting down enemies, locating secret places and fetching evidence.
The Army generally uses Labradors, German Shepherds and Belgian Shepherds, depending on the altitudes and weather, besides the nature of assignment which may include routine patrol to explosives detection.
The court had earlier observed that the respondents had admitted that the current practice of putting army service dogs to sleep was against the provisions of the Prevention of Cruelty to Animals Act, 1960.
-PTI