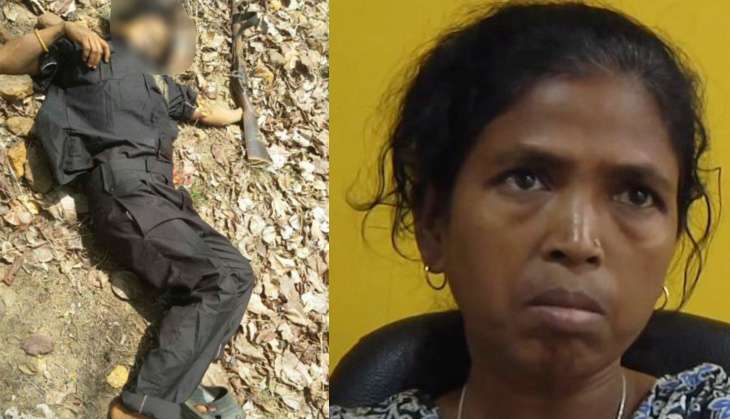 On 13 June, Sukma police in Chhattisgarh reported the successful encounter of a woman Maoist. The woman was allegedly shot 20 times. This incident led to an uproar as the locals of her village termed it a "fake encounter".
Tribal activist and Aam Aadmi Party (AAP) leader Soni Sori has claimed that despite repeated attempts to visit the victim's village and learn about the incident, police did not allow her to reach the village due to "security reasons".
Sori said she received a call from one of the villagers to visit the village and to help them get justice.
Sori sat on a hunger strike on 16 June and was joined by fellow AAP member and expelled civil judge Prabhakar Gwal but they claim that police did not move from their stance. In fact, according to the activists, they faced aggressive protests from state-sponsored militia that was led by a local BJP leader.
Sori told Catch, "They turned my people against me. After all, they are also tribals and work under the state's pressure. The police, like always, created resistance under the garb of Salwa Judum."
"I was going to the village to merely know the truth. The police didn't need to stop us if they had nothing to hide. No matter what, we will go to the village," Sori added.
Himanshu Kumar, a rights activist who spent almost 18 years in Dantewada district of Chhattisgarh running a Gandhi ashram, claims the encounter is a fake one. He told Catch that the woman was shot around 20 times but did not have a single bullet hole on her clothes. "Her clothes were well creased with no blood stains or mud on it. It was just her face that had mud over it," said Kumar.
He alleged that the victim was first gangraped and then murdered.
The villagers told Sori that the victim, who was to be married soon, was picked up by security forces while she was working in her house. Sori says that according to the villagers who spoke to her, the police took the woman away despite resistance from the villagers, threatening to kill anyone who tried to stop them. Her broken bangles were found by villagers, alleges Sori
"The woman was gangraped, murdered, and dressed in a uniform which was not even her size," Kumar told Catch. He has accused the police of leaving a Bharmar gun next to her body so as to portray her as a Naxalite.
Isha Khandelwal, a member of Jagdalpur Legal Aid Group, told Catch during a telephonic interview, "Sexual assault on women happens very often and the rate of fake encounters has gone up in recent times. Strangely, the state boasts of these encounters."
Post October 2015, when Mission 2016 was launched, government strategies to tackle Maoists were changed and fake encounters and surrenders have been on the rise with tribals migrating in fear to Andhra Pradesh, Maharashtra, and other places.
Khandelwal added, "The state is acting in a very aggressive manner and has, for a matter of fact, incentivised encounters."