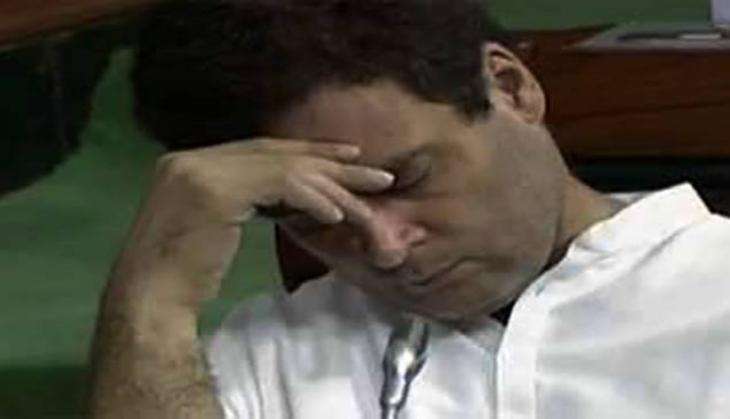 In yet another major embarrassment for the Congress, party vice president Rahul Gandhi could be seen dozing off in Parliament during a debate.
While other parliamentarians plunged into the burning discussions over the Gujarat Dalits' issue and protests, the Gandhi scion chose to take a quick nap.
The live visuals from the Lok Sabha showed Rahul Gandhi sleeping comfortably, while his party members were shouting right beside him.
This is not the first time he was caught sleeping (thinking). The Party has always defended their prince by saying that the leader was in deep thoughts instead of the fact that he was napping.
Meanwhile, the Opposition party, on the third day of Parliament's Monsoon Session, raised the issue of the Dalit youth brutally thrashed in Una town of Gir-Somnath district last week.
Home Minister Rajnath Singh strongly condemned the atrocities on the Dalit men in Una and said that be it Gujarat or any other state ruled by any party, it needed a permanent solution.
He also asserted that Prime Minister Narendra Modi had taken cognisance of the issue and was extremely upset over the attacks on Dalits.