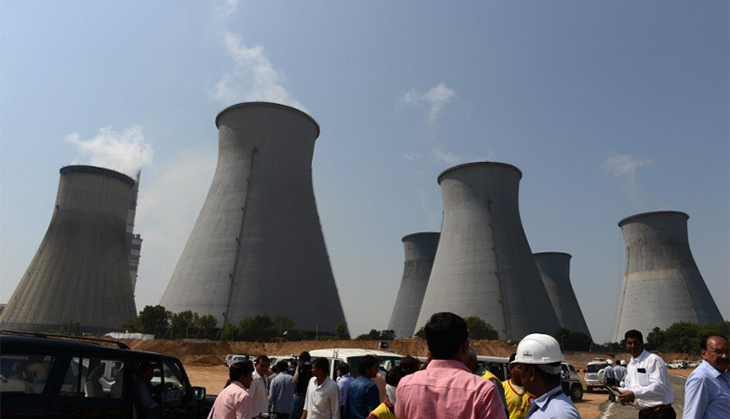 The Economic and Political Weekly(EPW), has come out with a report on how several prominent coal companies in the country are involved in an over-invoicing scam. According to the publication, this is a Rs 29,000 crore scam and is being investigated by the the Directorate of Revenue Intelligence (DRI), which comes under the Union Ministry of Finance. Investigations have been on since the last year and a half. Some of the major companies who have been caught in the net are:
1. Adani Enterprises Ltd,
2. Adani Power Ltd,
3. Adani Power Rajasthan Ltd,
4. Adani Power Maharashtra Ltd,
5. Adani Wilmar Ltd and Vyom Trade Link.
6. Reliance Infrastructure Ltd and Rosa Power Supply Co Ltd, (part of Anil Dhirubhai Ambani Group (ADAG) led by Anil Ambani)
7. Two companies in the Essar group promoted by the Ruia family, Essar Oil Ltd and Essar Power Gujarat Ltd.
8. JSW Steel Ltd headed by Sajjan Jindal;
Not only private players, even government owned companies are being investigated by the DRI. NTPC ltd., the country's largest power producing company, is also under the scanner.
As stated in EPW, the DRI's allegation against the "electricity generating companies" is that they were availing of "higher tariff compensation based on (the) artificially inflated cost of the imported coal".
One Manoj Kumar Garg "a Hong Kong-based Indian national who had allegedly opened a front company in Dubai responsible for over-valuing imported coal to the tune of Rs 280 crore" was arrested by the DRI on 27 February, 2016. This was the first scam-related arrest. As per the his remand application filed by the DRI before the Magistrate's court, companies create layers of invoicing between Indonesia and India to inflate coal prices. The money is siphoned off to other countries and the burden of the inflated price has to be borne by the consumer.
How did companies pull off over-invoicing?
The Indian companies were importing coal through intermediaries who generate invoice for the purchase by Indian firms at a price higher than actually paid. This was being done for a commission. Coal from Indonesia was shipped directly to India but the invoices were routed through one or more invoicing agents located in different countries.
You can read the original article here.