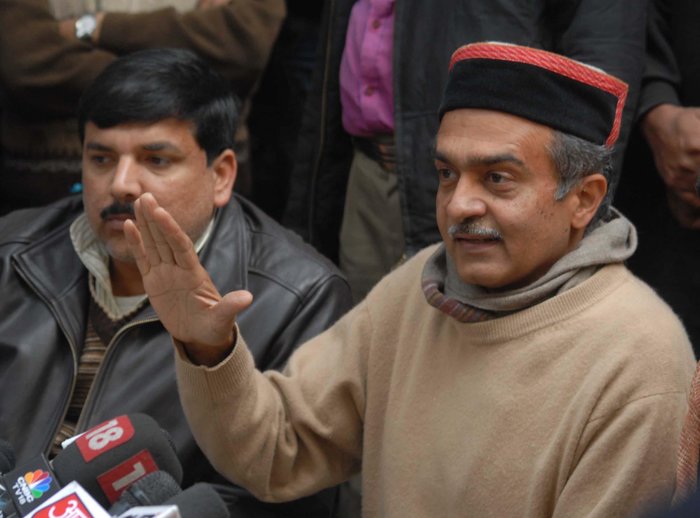 Former Aam Aadmi Party member Prashant Bhushan has sent a legal notice to Deputy Chief Minister of Delhi, Manish Sisodia alleging a 'backdoor' regularisation of contractual teachers by the government.
Bhushan, who was expelled from AAP earlier this year, said the Delhi government's 10 June circular for "exclusive" regularisation of existing guest teachers was in contravention of a Supreme Court ruling.
"Legal notice seeking fair opportunity to all eligible candidates to appear for DSSSB examination for recruitment in teacher positions irrespective of their previous engagement as contract/casual teachers in adherence to Supreme Court's judgement," it said.
"Making guest/contract teachers regular without an opportunity to others for such appointments, amounts to back door entry and illegal says SC," Bhushan said.The notice said "equality of opportunity" was the hallmark of public employment.