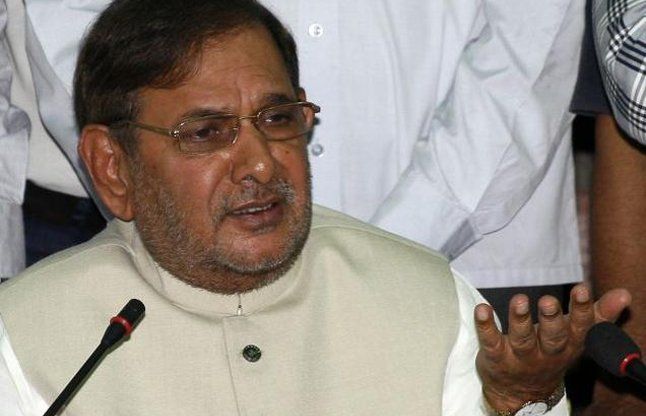 JD(U) president Sharad Yadav has questioned the motive behind the signature campaign started by top industrialists of the country on Change.org, urging the opposition to end the ongoing Parliament logjam.
Yadav said that never before have capitalists showed such interest in Parliament's functioning. Raising the issue of the petition in Rajya Sabha he said, "Capitalists cannot decide how the Parliament functions. The signature campaign proves that corporate India has voted NDA government to power."
The petition has been signed by industry leaders such as Rahul Bajaj, Infosys founder Kris Gopalakrishnan, Pawan Munjal of Hero MotoCorp, Adi Godrej, Kiran Majumdar Shaw, GVK's GV Sanjaya Reddy and GE India head Banmali Agrawala.
The Congress too questioned why industrialists didn't criticize the NDA when it stalled Parliament for ten years during UPA's tenure. Congress leader Manish Tewari tweeted: "Comical where was corporate India's concern&concierge when BJP wiped out session after session for 10 years? Rockefeller moment souring. ROPI (Return on Political Investment) floundering now they want Parliament to bow to their ditkats. Will it be parliament of corporates?"
However, it is just not industrialists who have signed the petition. Among the 15,000 people who have signed the petition are several prominent citizens from various walks of lives, such as IIT Madras' Ashok Jhunjhunwala, IIM Ahmedabad's Piyush Kumar Sinha, Dr. Naresh Trehan, Dr. Ashok Seth and some diplomats.