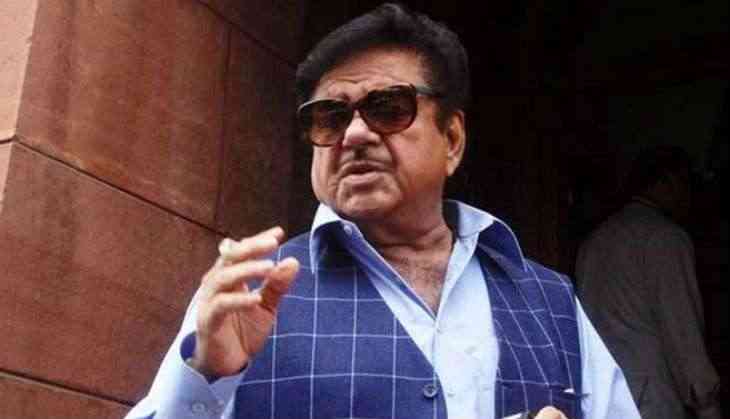 Sidelined BJP MP Shatrughan Sinha expressed his purity towards his party and said that he would not leave the BJP on his own, but if the party wanted him out, he would not object its decision. The former senior BJP leader, Yashwant Sinha and Shatrughan Sinha were in the city to address workers of the newly formed Jan Kalyan Manch, an outfit constituted by Chandigarh BJP's Harmohan Dhawan.
Yashwant Sinha, who had quit the party last month, said, "The party [BJP] literally indulged in horse-trading post election results in Karnataka".
Both the party leader, who was sidelined by the BJP talked about their Rashtriya Manch (National Forum) and criticised Prime Minister Narendra Modi and BJP. Saying that the BJP had lost its sheen and rather turned into "Modi Sarkar" these days. Shatrughan Sinha said, "I did not join the party [BJP] to leave it or violate any limits. But, yes, if the party wants to leave me [out], I would not challenge their wisdom."
Shatrughan Sinha said, "There were elections in Bihar where there were 40-star campaigners but I was not among them. Similarly, there were elections in Uttar Pradesh, Gujarat, Delhi where I was not asked to participate but I never crossed boundaries. If calling spade a spade is rebellious, yes I could be called a rebel".
Sinha, also said "Now the BJP was a one-man show and a two-man army. BJP has become a puppet in the hands of two persons". Speaking about his new platform, Rashtriya Manch, Shatrughan Sinha said its aim was not political but to take politics in the right direction. "It is a movement and not a political party. It is not an anti-party movement also. Anyone who is loyal to the country and who wants to save democracy can join," he said.
Referring to the tension at the border, former BJP leader Yashwant Sinha added that the Prime Minister Narendra Modi's policies against Pakistan had "failed completely".
"I will have to emphasise that this is not the party that I joined in 1993. I was reading the statement of [senior BJP leader] Shanta Kumar ji that he would not contest the [2019] polls. At the same time when he [Shanta Kumar] was asked about Karnataka, he had given an example that in 1982 elections, when BJP won 129 seats and Congress got 131 seats; there were six Independent MLAs who were prepared to support BJP but Atal Bihari Vajpayee ji had said no, saying that he would not indulge in horse trading. Is this [BJP] the party of Atal ji and Advani ji? It is not. And the two persons who control the party today are nowhere compared to Atal ji and Advani ji, neither in stature nor in moral standards," said Yashwant Sinha.
Also read: Shocking! Delhi man kills 16-year-old maid, chops her into 12 pieces for demanding 'salary' after a year; arrested