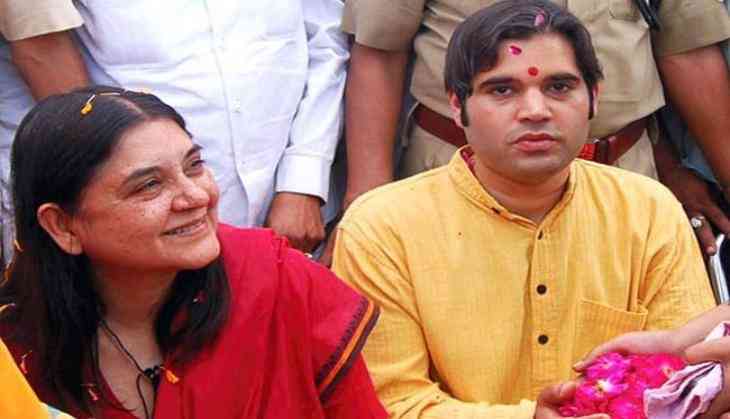 Sidelined Bhartiya Janta Party (BJP) leader Varun Gandhi, who has been out of his party's list of campaigners for the upcoming assembly elections has penned an 870-page book on India's rural society and economy. The MP from Uttar Pradesh's Sultanpur has chosen a path to rediscover rural India.
Varun Gandhi with 'A Rural Manifesto: Realising India's Future Through Her Villages' he seems to be following his great-grandfather Jawaharlal Nehru who had penned 'Discovery of India' and 'Glimpses of World History'
In his book, Varun Gandhi explores the feasibility of an Indian village as an independent socio-economic entity, capable of sustaining itself without external linkages.
"The idea of writing a dense synthesis of facts, forecasts and, at times, personal anecdotes came from my travels in India's dusty hinterland," Varun told TOI, picking up the line from the preface. "Working on the book has been a great learning experience and will help me function better, especially as a people's representative in Lok Sabha," he added.
Where BJP is busy addressing farmers in the poll-bound states and ensuring 'loan waivers and employment' Varun Gandhi's book says the "number of farmer suicides in 2015 was three times more than 2014 and that NCRB stopped publishing records of the suicides since then". He examined the relationship between farmer suicides, indebtedness and rural distress in the book.
Asked why he wrote this book since not many in his constituency would even read it, Varun said, "Firstly, it is quite disappointing to think that an MP's job is only limited to minor civic works, remaining range-bound in terms of issues within the constituency. I am a firm believer in Edmund Burke's idea which holds that a Parliament is not a congress of ambassadors from different and hostile interests, but a deliberative assembly of one nation, with the national interest in mind."
Also read: Rajasthan Election 2018: CM Vasundhara Raje announces poll manifesto 'Sankalp Patra;' promises 'acche din' for farmers and unemployed