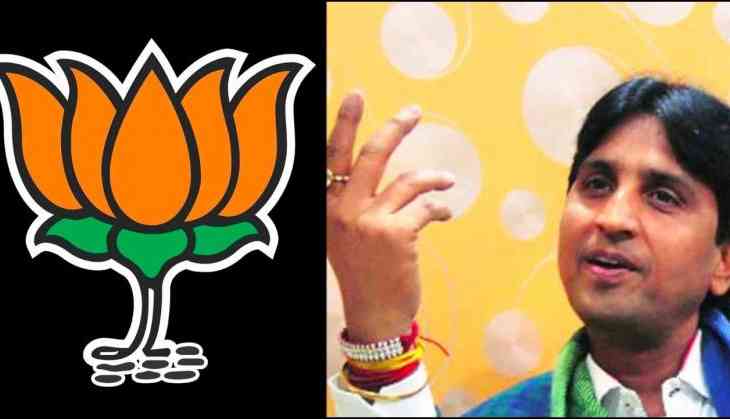 Kumar Vishwas might join BJP
Sidelined AAP leader Kumar Vishwas, who remains in news with his statements and poems, might join the BJP and contest from Rae Bareli in 2019 polls.
As per the reports, the 2019 Lok Sabha election will be contested by the Aam Aadmi Party leader Kumar Vishwas who is likely to join the Bhartiya Janta Party at the beginning of new year.
Dinesh Singh, an MLC in the eastern belt of Uttar Pradesh and has a considerable present over the vote bank has told the Times of India that "I nurtured several Vidhan Sabha constituencies like Salone and Tiloi in Amethi since I was an MLC there. I have worked like a loyal soldier of Congress in Rae Bareli. But, there was no interest for any projects by the Gandhi family members. Hence I joined BJP and would be happy to be fielded by them."
After the defeat of the BJP in the Hindi heartland, the 2019 Lok Sabha election is now open and will be a competitive one. Hence, the Amit Shah school of election management has started its churning to counter the state with highest number of Lok Sabha seats and as the late PM Atal Bihari Vajpayee had said, "Road to Delhi goes through Lucknow."
A BJP official has recently said to the TOI that "We have shortlisted a few names for Rae Bareli. This includes Kumar Vishwas, Dinesh Singh, Rita Bahuguna Joshi and Vinay Katiyar."
After, Arvind Kejriwal sidelined founding AAP member Kumar Vishwas, the latter has been raising dissent at several stages.
Also read: Election Results 2018: From 'Congress Mukt Bharat' to 'BJP-rahit Hindi heartland,' 2019 poll is now an open