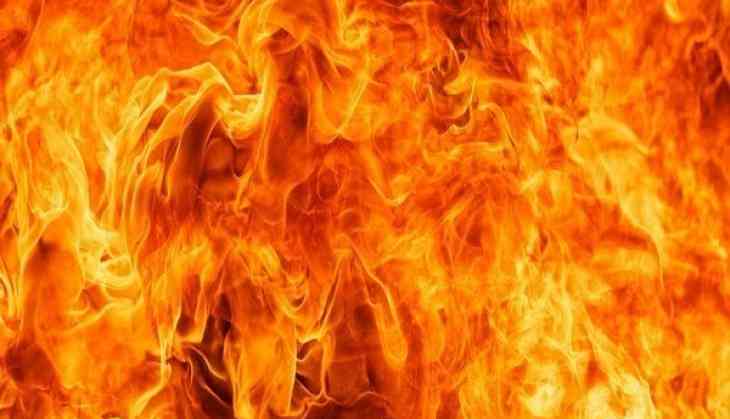 In a bone-chilling incident, a 40-year-old man set the house on fire in the early hours in west Delhi's Moti Nagar area. As the blaze caught house an elderly couple was charred to death. The deceased were identified as Chedi Lal, 70, and his wife Laxmi, 62. Vinay, who was staying with the couple as a tenant, also got injured while trying to rescue them, police said.
In the initial investigation, the police came to know the incident took place due to fire broke in the house that took the life of an elder couple. But later it was revealed that the son named Santosh had made the fire because he was angry with his parents about small things. Police said that it was suspected that the couple's son, who is mentally ill, allegedly set them on fire and fled.
Also read: Video: Shocking! Man openly masturbates at 2 young girls in Kolkata bus; held after woman shared the video on Facebook
At present, the police have arrested the accused Santosh and the questioning continues. The person who heard about this incident has remained surprised. People say that how a man can be so cruel to his parents.
Police said that the fire broke out at 3.25am on the ground floor of the building in which the couple was injured. They were admitted to a hospital where they were declared brought dead, police said.
According to NDTV, locals have also claimed that the couple's son, Santosh used to physically abuse his parents. Another neighbour claimed that he used to forcibly take away money from his mother and would often create a ruckus in and around the house.
The couple was staying in a 2BHK house and Lal ran a chaat shop. Their other children also expressed suspicion about their brother's involvement in the incident and said that he would beat his parents and torture them, police said.
Also read: Odisha: Girls cry allegedly thrashed, beaten by police in Bhubaneshwar; cops transferred after video of the assault went viral