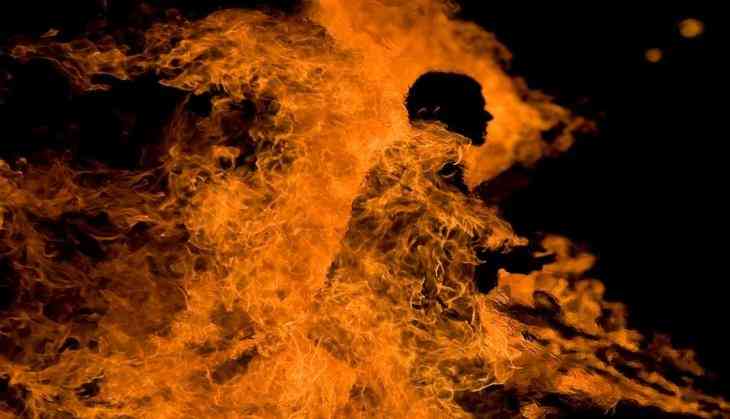 In a shocking event, an NRI man from Punjab set himself on fire alive along with wife and kids to death. As per reports, it said that the man came to know about his wife's alleged affair and her vulgar video after which he got badly upset and burnt himself, his wife and their two children alive at their house in Kalasingia village of Punjab.
Kulwinder Singh, 35, who lived in Jordan, was enraged after coming across a video of his wife, they said. At his native village Kalasingia, he poured petrol on himself, his wife and their two children and set them on fire, police added.
The deceased identified as Kulwinder Singh, along with his two children Abhi, 5, and Sonal, 8, died on the spot while his wife received more than 80 per cent burn injuries. She later succumbed to her burn injuries at a hospital.
Police have registered a case against four people of the same village for making the video around three months ago. The accused reportedly blackmailed the woman and later sent the video to her husband.
Also read: Shocking! Mumbai youth performs dangerous stunts and snatches phone on a moving train; video goes viral