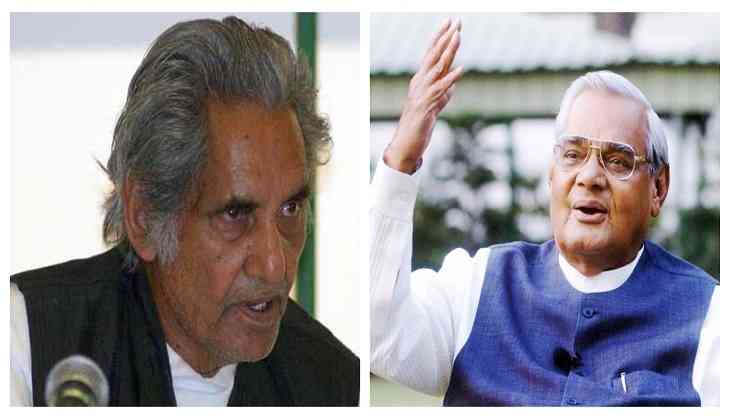 You will be shocked to know that Atal Bihari Vajpayee's one of the good friend Gopaldas Neeraj has predicted about his death date in 2009. Yes, Atal and poet Gopaldas Neeraj were good friends since they studied together at the DAV College in Kanpur. During their college time, the both of them well acquainted with each other,
Reportedly, Gopaldas Neeraj was well known for his astrology skills. He once said that his and Vajpayee's horoscope had a lot of similarities.
In 2009, Gopaldas has predicted something which has shocked everyone and you will be surprised to know that his prediction becomes reality. The poet has predicted that his death would be followed by a former Prime Minister Atal Bihari Vajpayee. He also told that there will a month difference between their death dates.
Finally, the prediction of the poet Gopaldas Neeraj has come true.
As we all know that on 19th July, Gopaldas Neeraj said a final goodbye to the world while Atal Bihari Vajpayee left us on 16th August 2018.
Not only about death but Neeraj also predicted about the disease that both of them will face a serious diseased during their last time, interestingly, it also becomes true.
They both have died due to their prolonged disease.
Gopaldas Neeraj was a renowned poet and also awarded Padma Bhushan in 2007. He had given a lot of contribution in the field of literature and art.
Likewise, Gopaldas Neeraj, Atal Bihari was also famous for his poems. Both friends were received a lot of appreciation for their work field.
Watch Video:
Also read: Atal Bihari Vajpayee Death: After the demise of the former PM, here's the property that his family is going to get!