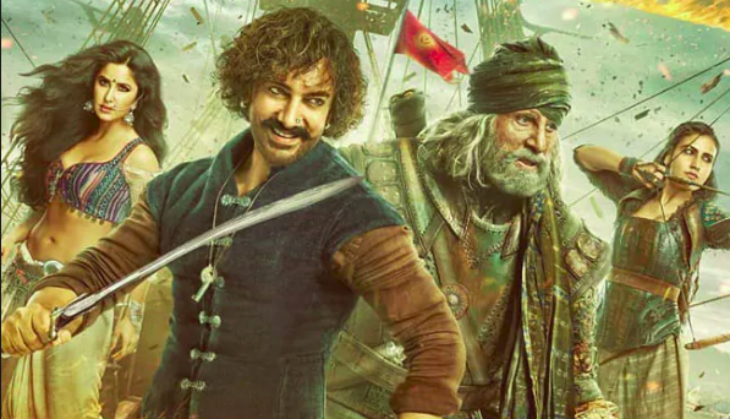 How do you feel if you have booked a film ticket and unable to watch it? The same things have happened with the moviegoers in Jaipur. Yes, many people have booked tickets for the matinee show of Aamir Khan starrer 'Thugs of Hindostan' but they were not allowed to enter the cinema hall as it was already occupied by the Congress workers for a meeting on Saturday (10th November).
Reportedly, when people went to the hall, they found posters of 'Sanvidhan Bachao, Desh Bachao' (Save constitution, Save India) along with the posters of the movie.
However, it was an embarrassing situation for the theatre management, who had apologised the crowd and refund their tickets amount.
The hall management had refunded the pre-booked tickets amount as they were not allowed to enter the hall while many were refused at the ticket counter only.
Because of the meeting organised by the Rajasthan Congress' scheduled caste unit, the movie show between 12:00-3:00 pm got cancelled as the meeting was held from 11:00 am to 2:00 pm.
Due to the show cancellation, there was chaos outside the hall. However, Movie hall manager Ashok Tanwar said that 200 tickets for the show were sold through advance booking on that belief that Congress didn't get the permission for meeting on the holiday. But, the party got permission to hold the meeting in the cinema hall.
Also read: Big Jolt to Aamir Khan, Amitabh Bachchan! Multi starrer film Thugs of Hindostan leaked online within hours of release