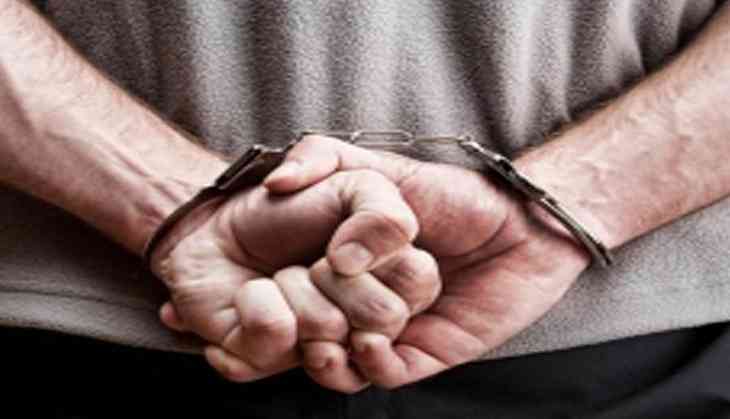 An India-based yoga instructor has been sentenced to 9 months prison over sexually harassing and molesting the woman in Singapore. The Yoga instructor was also fined of 1,000 Singapore dollars for forcefully grabbing her neck.
The Indian yoga instructor Rakesh Kumar Prasad, 26, was convicted on Monday after he was found guilty of "outraging the modesty of a woman" and "using criminal force on her", the Strait Times reported on Tuesday. The trial in the court began in 2016.
The Kolkata trained and certified, Mr Prasad, reportedly cupped and pinched his assistant manager's breasty while she was performing her yoga at Real Yoga's Tampines Grande studio on April 26, 2015.
According to Channel News Asia, the survivor tried to push away his hand and said: "Don't touch my boobs". According to Singapore-based Straits Times, he did not stop, but went on to slip his hand inside her sports bra and tried to squeeze her breast. "When she protested, Rakesh allegedly smiled and told her: 'It's not like there's anything to touch'," the report said.
Rakesh allegedly also told her, "Don't ever use the word 'boob' and don't shout in class, if not, people can hear".
"She had felt violated and embarrassed by the accused's actions, and was in disbelief that this could happen to her in a yoga class," the public prosecutor said in court.
According to PTI, he was initially sentenced to jail for a year and three strokes of the cane. His lawyer Steven Lam reportedly urged the court to be lenient and submitted 50 testimonials from the Rakesh's students, colleagues and bosses, after which jail term was brought down to nine months. Steven also told the court that the touches were 'fleeting'.
While submitting the testimonials, he said that they speak "..volumes about Rakesh's character and the positive impact he's made on the lives of many people…who (have been) willing to step forward to attest to his character despite the nature of the charges against him."
Rakesh reportedly plans to appeal against his conviction, and is out on a bail of $16,000, said Channel News Asia.
Also read: Ghaziabad girl was in a homo-sexual relationship with her female teacher, mother opposed it; what she did next will hit you hard