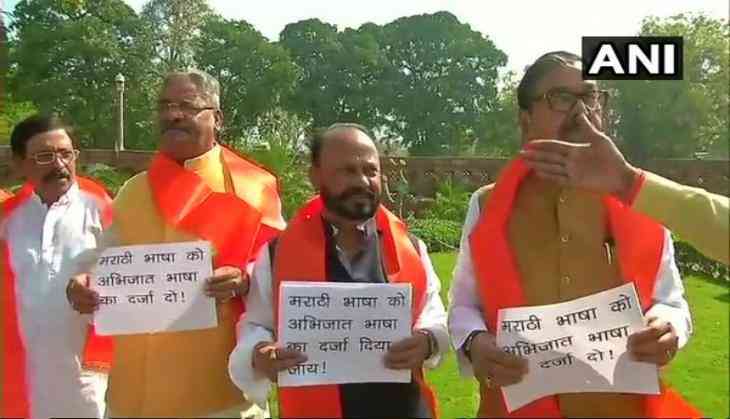 Shiv Sena MPs on Tuesday staged a protest inside Parliament premises urging the government to declare Marathi as a classical language.
In an adjournment motion given by Shiv Sena, read- "The Government of India has till now recognised Tamil, Sanskrit, Telegu, Kannada, Malayalam and Odiya as classical languages. Marathi is one of the oldest and established language in the western region of India with a vast base and literary background."
"It meets all the indices for recognition as a classical language. Inspire of our repeated plea to the government Marathi has not been recognised as a classical language," it added.
Earlier in the day, the Shiv Sena Member Legislative Assembly (MLA) walked out from the Lower House of the Maharashtra Assembly after they demanded the termination of Bharatiya Janata Party (BJP) Maharashtra Legislative Council (MLC), Prashant Paricharak.
--ANI