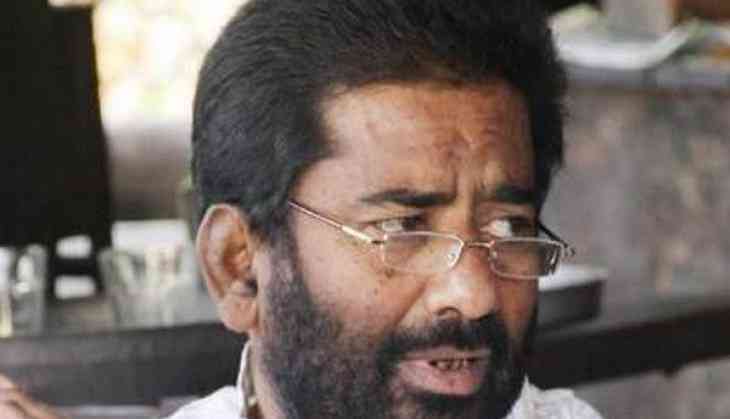 Shiv Sena MP Ravindra Gaikwad, who was banned for nearly two-weeks from flying for assaulting an Air India airline staffer last month, has reportedly booked a business class seat on the same flight between Delhi and Pune for 10 April 2017.
According to PTI, the booked airplane has a business class this time.
"The summer schedule kicked in on 26 March as per which we are flying the newly acquired A320 neo planes on this route. This aircraft has business class," a source told PTI.
The media reports suggest that Gaikwad has booked an open ticket, which allows him to fly on any date on the same route.
Private airlines on 8 April had lifted the flying ban imposed on the lawmaker.
The decision of the Federation of Indian Airlines (FIA) came a day after the national carrier Air India, following direction from the civil aviation ministry, revoked the ban on Gaikwad.
The flying restriction on the Lok Sabha member were lifted after he gave an undertaking that such incidents will not reoccur.
On March 24, Air India barred Gaikwad from flying with it after he assaulted a staffer at the Delhi airport. The FIA followed suit.
When the FIA had imposed a flying ban on Gaikwad, Vistara and AirAsia had said they were with the industry on the issue.
In a climbdown after combative Shiv Sena members disrupted Lok Sabha proceedings, Gaikwad on April 6 wrote a letter to Civil Aviation Minister Ashok Gajapathi Raju expressing "regret" over the "unfortunate incident".
He had also virtually given an undertaking that there would be no repeat of such incident and sought lifting of the ban.
While announcing the decision to lift the ban, an Air India spokesperson had said the move followed a written order from the civil aviation ministry.


- - With PTI inputs