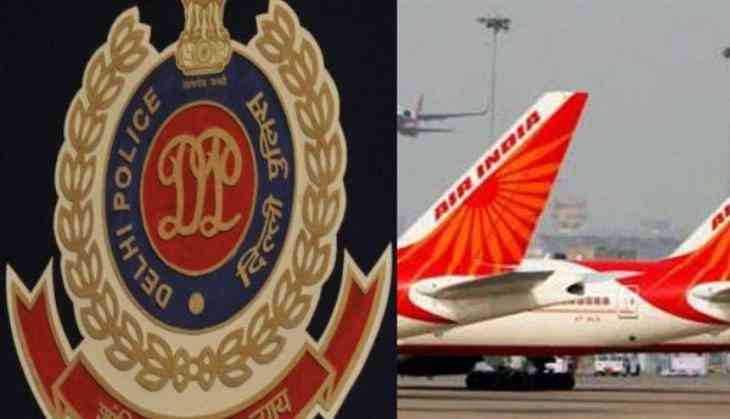 The Delhi Police Crime Branch on Monday recorded statements of 15 people including the Air India staffer who was assaulted by Shiv Sena MP Ravindra Gaikwad.
The Police has also sought details of the video and the CCTV footage of the assault case.
DCP (Crime Branch) Ram Gopal Naik recorded the statements at the Indira Gandhi International (IGI) Airport.
Earlier, in a stunning revelation, an Air India air hostess told ANI that Gaikwad almost threw the airlines staff member Sukumar down the ladder even though he didn't want to.
Without revealing her identity, she told that Gaikwad was only trying to build pressure on senior officials. "I don't think he (Gaikwad) wanted to throw Mr Sukumar down the ladder, he was trying to build pressure on senior officials," she said.
Meanwhile, the Centre has defended the Airlines' ban on Gaikwad saying that "the rules are the same for everyone."
"We have good safety regulations but never in my dreams expected an MP to be caught (doing this). Violence of any kind can be a disaster for airlines," civil aviation minister Ashok Gajapathi Raju said in the Lok Sabha.
Meanwhile, coming out in support of party MP Ravindra Gaikwad by calling the airlines ban on him 'illogical', the Shiv Sena said that it looks like somebody is trying to defame party leaders.
Shiv Sena spokesperson Manisha Kayande told ANI, "It seems that somebody is behind this and trying to defame Shiv Sena leaders, because if Shiv Sena opposes something, it is twisted and presented in a different way to the country."
"It is Illogical that the other four airlines have also put Gaikwad on a no-fly list. He is not a criminal. Gaikward is not some unruly passenger or doesn't have some track of such behaviour. The way he is being framed by the media, he is not a criminal. It seems that somebody is behind this and trying to defame Shiv Sena leaders," she added.
Calling for a thorough inquiry in to the whole matter, she said, "We have said this before also that Shiv Sena doesn't subscribe to such behaviour by an elected representative. But at the same time, we have said that there should be a thorough inquiry into this whole matter as to what actually instigated him.many things are surfacing."
The Shiv Sena has given a shutdown call in Maharashtra's Osmanabad in support of Gaikwad, who had assaulted an Air India staffer last week.
Air India and six private airlines banned the 56-year-old MP from flying as he refused to apologise for the incident that triggered nationwide outrage.
The Osmanabad MP after being blacklisted by the top airlines boarded a train to Mumbai earlier on Friday evening.
Earlier, the MP, while showing no regret for his action had said, "What is there to repent? I will not apologise. He (Sukumar) should come and apologise.then we will see."
-ANI