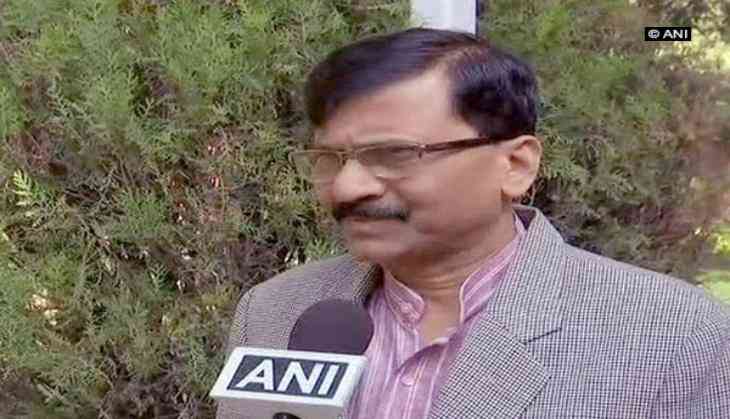 The Shiv Sena on 4 January lauded Maharashtra Government's patience during Bhima-Khoregaon incident.
Speaking in the Rajya Sabha, Shiv Sena leader Sanjay Raut said the Bhima-Khoregaon violence was very unfortunate, but the Maharashtra government's patience averted situation to become worse.
"Bhima-Khoregaon violence is very unfortunate but Maharashtra government behaviour during the incident was very patient. Situation could have become worse but what the government did at that time was right," Raut told Rajya Sabha.
Tension has gripped many parts of Maharashtra after death of a youth in clashes on Monday during an event to mark 200 years of Bhima Koregaon battle near Pune.
The Maharashtra government on Wednesday denied that a dalit was killed in the Pune violence.
"No dalit was killed in Bhima-Khoegaon," said Deepak Kesarkar, Minister of State for Home (Rural), Maharashtra on Wednesday.
He said the except Aurnagabad city, the situation in Mahrashtra is peaceful and under control.
He lamented that this aspect was not being reported and social media rumours were disrupting the peace in Maharashtra.
The issue of Bhima-Khoregaon violence was raised also in the Parliament by opposition parties.
Leader of Opposition in Lok Sabha Mallikarjun Kharge blamed Rashtriya Swayamsevak Sangh (RSS) for Bhima-Khoregaon violence and demanded Prime Minister Narendra Modi's statement on it.
Senior Congress leader Ghulam Nabi Azad also that the Bharatiya Janata Party (BJP) was dividing society in the name of caste and religion.
Maharashtra Chief Minister Devendra Fadnavis has ordered the Crime Investigation Department (CID) led probe into the death of a youth in the violence and announced a compensation of Rs 10 lakh for the victim's kin.
On Tuesday, Congress President Rahul Gandhi also trained guns at the RSS and Prime Minister Modi led National Democratic Alliance (NDA) government over the violence.
-ANI