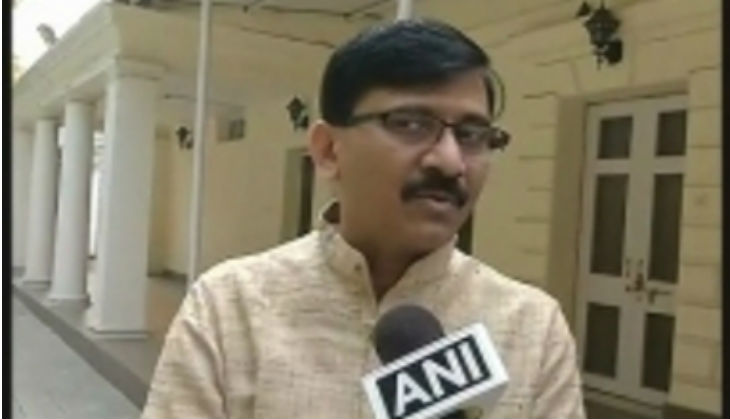 On 4 May, the Shiv Sena lashed out at the Centre's 'constantly changing' policies regarding the Hurriyat.
Speaking to ANI, Shiv Sena leader Sanjay Raut said that Kashmir is an emotional and sensitive matter, adding there are divisive forces in Kashmir like the Hurriyat, who are trying to align the state with Pakistan or make it independent.
"We have always maintained that there should be no talks with such people because the Hurriyat wants Pakistan to be involved in talks regarding Kashmir. Even the BJP agreed with us, now suddenly allowing Hurriyat to talk with Pakistan is incredible. Even the Congress did not do this," Raut said.
He added that if the Congress had taken this stand then the Shiv Sena would have branded the grand old party as 'agents' who want to sell Kashmir to Pakistan but their hands were now tied since it was the BJP.
"They (government) need to think really carefully when they make decisions regarding Kashmir. It will not fare well for the nation if the Centre makes a spectacle of love with those people, who have already shaken hands with Pakistan," Raut said.
The Shiv Sena's reaction comes in wake of the Centre giving its nod to the Kashmiri Hurriyat leaders on 2 May for talks with Pakistan and its representatives, two years after imposing a policy whereby the Pakistani officials meeting Hurriyat leaders was strictly prohibited.
Minister of State for External Affairs General (Retd) VK Singh had in a written reply to the Parliament last week said there is no bar on so-called Kashmiri leaders meetings with representatives of any country in India since the entire state of Jammu and Kashmir is an integral part of the Union of India and they are Indian citizens.
Singh reiterated Prime Minister Narendra Modi-led government's stand that there can't be any role for any third party in the India-Pakistan dialogue process.
"India has consistently maintained that there is no role for a third party in the bilateral dialogue between India and Pakistan as per the Simla Agreement and the Lahore Declaration. India's displeasure at Pakistan's attempts to interfere in India's internal affairs has been repeatedly conveyed to Pakistan," he added.
The NDA Government had in August 2014 cancelled the Foreign Secretary-level talks with Islamabad over Pakistan's High Commissioner Abdul Basit's meeting with the Hurriyat leaders prior to the talks.
-ANI