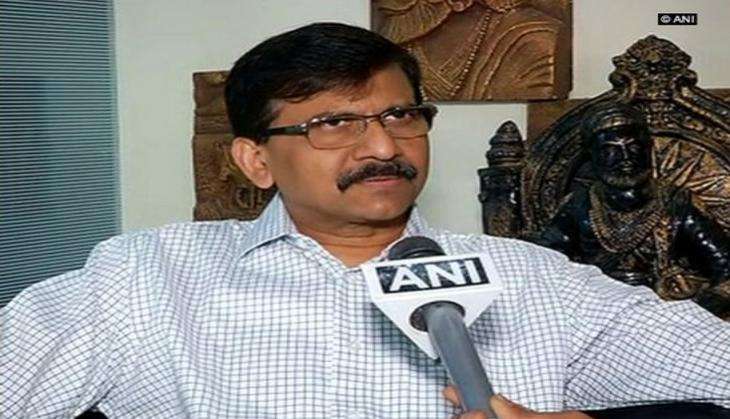 Expressing apprehension that the upcoming annual budget would be 'politically influenced' in the wake of the upcoming assembly polls in five states, the Shiv Sena, on 5 January, advocated that the BJP-led NDA regime must present it after the elections are over.
The five states of Uttar Pradesh, Uttarakhand, Manipur, Goa, and Punjab will be going for polls soon.
"Budget should be postponed as the elections are close. I think no matter whichever party has been there at the Centre, to present the budget before the election is not correct. The announcements, which are made in the annual budget are always politically influenced," Shiv Sena leader Sanjay Raut told ANI.
Raut further said the decision, which is being opposed by one and all, would eventually hamper the working of the Parliament in the upcoming session and advised the BJP-led NDA Government to re-think its decision.
He also alleged that the government at the Centre or in states always takes benefits by making promises and providing lucrative deals to the people and added that it must be restricted.
"This should also be considered as a type of corruption. This matter should be looked into by the Election Commission," he said.
Earlier today, a united opposition lodged a complaint with the Election Commission on the date for the annual budget being too close to the assembly polls.
The Budget Session of Parliament, which will begin from 1 February, is being advanced as the government wants early allocation of funds for various schemes from 1 April, the beginning of the next financial year.
The Election Commission on 4 January had announced seven-phase polling for 403 assembly constituencies in the politically crucial state of Uttar Pradesh, two-phase polling in Manipur and one-phase polling each in the states of Punjab, Uttarakhand and Goa respectively.
Chief Election Commissioner Nasim Zaidi said that the counting of votes in all the five states will take place on 11 March.
--ANI