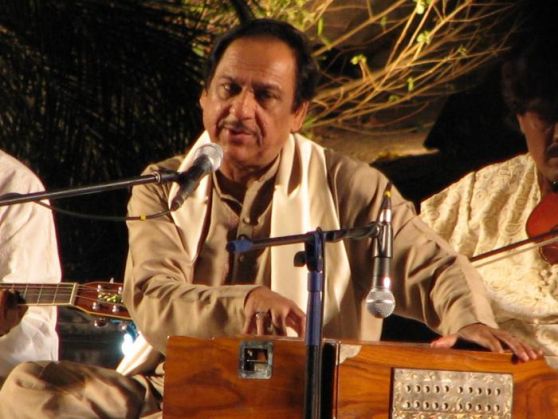 Shiva Sena has demanded that the scheduled concert of Pakistani gazal singer Ghulam Ali be cancelled.
The organisation threatened to protest 'in its style' if the concert scheduled for 9 October at Shanmukhanand Hall in Mumbai isn't called off.
"We are against any form of cultural association with Pakistan. We cannot have ties with a country that kills our soldiers. They are against us, why should we let their singers perform here," Shiv Sena's Chitrapat Sena general secretary Akshay Badrapurkar told media.
Outraged fans of the legendary singer took to Twitter to vent their anger.
Ghulam Ali should be welcomed..even if pakistan thinks they are separate country..we Indians still feel they are part of us..(:

— Nikhil (@nikhilsharma2) October 7, 2015
GOI should ensure smooth concert of Ghulam Ali without any obstruction..music dont know political borders

— Prashant Bhatt (@impbhatt) October 7, 2015
@abhishektiwary7 :Now shiv sena protesting against Ghulam Ali sahab concert. It only brings embarrassment to them.

— Natwar (@natwaranil) October 7, 2015