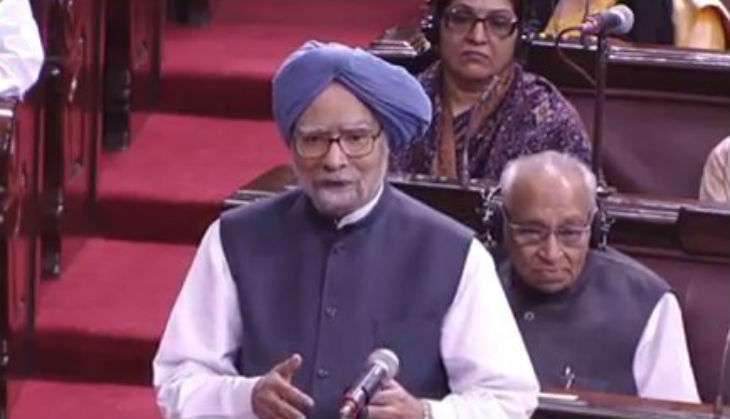 Shiv Sena leader Arvind Sawant, on 25 November, said that what former prime minister Dr Manmohan Singh said in the Rajya Sabha regarding demonetisation must not be made political.
"Manmohan Singh was the prime minister, he was also the governor of the RBI, I think what Dr Manmohan Singh said yesterday should not be made political. If there is any chance of improvement on the demonetisation drive, then it should be done on a serious basis," Sawant said.
Saying that the party never asked for a roll back on the Centre's decision, Sawant said that Sena has always supported the idea of removing black money from the country.
"Who doesn't want to remove black money from the country. But the kind of arrangement that the government was supposed to make, they didn't make, that is why the people are worried," he added.
Former Prime Minister Manmohan Singh on 24 November termed the demonetisation of Rs 500 and Rs 1,000 notes an "organised loot and legalised plunder."
Dr Singh said that while he didn't disagree with the objective of the government, a "monumental mismanagement has taken place."
"Even supporters speak of the long run. Those who say demonetisation is good in the long run, should recall the quote: 'In the long run, we are all dead'," he said during the discussion on demonetisation.
Alleging that more than 65 people have lost their lives courtesy the demonetisation drive, Dr. Singh yesterday described the Centre's decision as a case of monumental mismanagement and warned that it would reduce GDP by at least two percent and weaken economic growth.
Dr. Singh asked Prime Minister Narendra Modi to find a more practical and pragmatic solution to prevent this distress on the public.
Meanwhile, criticising the BJP led-NDA government for poor implementation of the demonetisation of high-value currency notes, Shiv Sena president Uddhav Thackeray asserted that Prime Minister Narendra Modi should have taken the views of his predecessor Dr Manmohan Singh seriously as he is an eminent economist before implementing the scheme.
Thackeray said there is no meaning in the Prime Minister getting emotional and shedding tears during his speeches, adding the latter should have instead made efforts to wipe out the tears of the general public.
--ANI