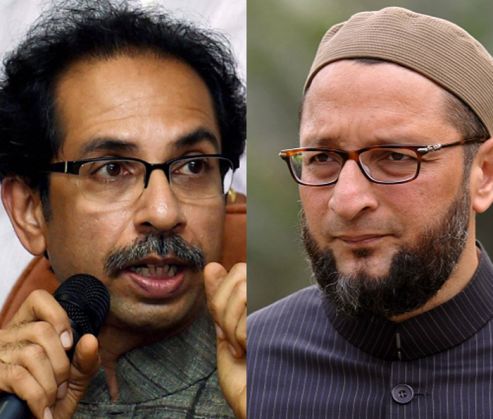 In a first, Shiv Sena has backed its political rival and All India Majlis-e-Itttehadul Muslimeen (AIMIM) chief Asaduddin Owaisi on his demand for punishment for the killers of Rajiv Gandhi and Beant Singh. Shiv Sena in its mouthpiece Saamana said that the issue of punishment for the culprits of Rajiv Gandhi and Beant Singh murder raised by Asaduddin Owaisi must be considered.
"The capital punishment of Rajiv Gandhi's killers have turned into life imprisonment. Punjab government passed the resolution against the hanging of killer of former Punjab Chief Minister Beant Singh. These issue must be addressed. Punishment should be given irrespective of religion," Shiv Sena wrote in Saamana while expressing its view on Yakub Memon's hanging.
The AIMIM chief has alleged that Mumbai serial blasts convict Yakub Memon was being hanged only because he belonged to a particular religion. "The killers of Rajiv Gandhi and Beant Singh have the backing of political parties in Tamil Nadu and Punjab. Which political party is backing Yakub Memon?" Owaisi had asked.
On July 29, Supreme Court dismissed Centre's curative petition against its 2014 judgement commuting the death sentence of three convicts to a life term in the Rajiv Gandhi assassination case.
Owaisi has been questioning the hanging of Yakub Memon saying that other convicts of heinous are being spared by the government for political benefits. Yakub Memon, convict of 1993 blasts case, was hanged to death on July 30.