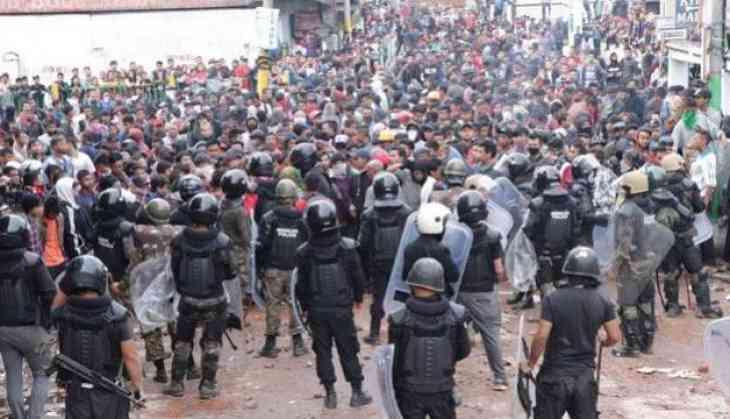 Even on the second day, some areas of the Shillong was affected by the violence with curfew implemented at sensitive places. The prolonged violence at night by angry crowd lead to the burning of a shop and a house along with several vehicles. In this violence, a senior police officer was also got injured.
A senior Police officer present at the duty informed that superintendent of police Stephen Rinza was attacked with a rod, due to injuries he was admitted to the civil hospital. About ten people were injured including the police officials after the violent protest erupts against the people living illegally in the area. Whereas stone pelters attacked the state police in other affected area of Shillong.
Officials informed that police defended and tried to control the protest by firing the tear gas which was mistaken as the bullet firing which ignited more violence. On Thursday in Them motor area, a bus conductor was attacked by the local residents after which the violence erupted.
Officials reported that the violence gets more intense after a fake news got viral on social media that injured bus conductor has died in hospital. In solidarity, the bus driver and conductor accumulated in the Them Motor area. To control the crowd, police officials fired tear gas to scatter the crowd. The bus conductor and other three injured people were rushed to the hospital. Later, District administration informed that to maintain the law and order in the area, curfew has been implemented yesterday from 10 o clock at night to the 5 PM in the morning.