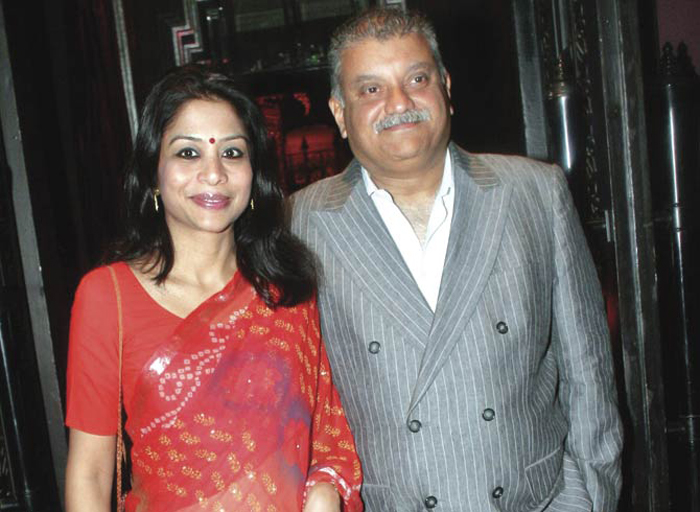 In what comes as a new turn in the Sheena Bora murder case, retired TV executive and media baron Peter Mukerjea has been arrested by the Central Bureau of Investigation (CBI) special crime branch.
Mukerjea was arrested hours after the CBI filed a chargesheet in the case. The CBI was "not convinced" by the statements given by Peter regarding the case, CNN IBN reports. Indrani made a few statements to the CBI which lead to his arrest, it was also reported. Another reason for Peter's arrest was the results of a forensic test conducted by a five-member team headed by Sudhir Gupta which proved clinching to the CBI.
Peter has been arrested under charges of criminal conspiracy. The CBI was probing a financial angle into the case. Reports also say that Mukerjea's son Rahul was at the CBI office today.
Peter Mukerjea's wife Indrani was earlier arrested in connection with the same case. The 24-year-old Sheena Bora was allegedly murdered by her mother, Indrani's former husband Sanjeev Khanna and her former driver Shyamvar Rai in Mumbai in April 2012 and her body was dumped in a forest in the neighbouring Raigad district.
The chargesheet, running into more than 1,000 pages and containing statements of 150 witnesses, 200 documents and seven statements recorded before magistrate, was submitted before magistrate RV Adone at Esplanade court in South Mumbai.
It names Indrani, Khanna and Rai as accused--who were all arrested in August this year--after Rai allegedly spilled the beans while he was being interrogated in a different case.
The probe into the sensational case, which was personally supervised by the then Mumbai police commissioner Rakesh Maria, was later handed over to the Central Bureau of Investigation(CBI) by the Maharashtra Government considering its various aspects including the suspected money trail.
Indrani, Khanna and Rai are currently lodged in judicial custody here which is due to expire tomorrow.
Last week, the magistrate's court recorded the confession of Shyamvar Rai under section 164 of Criminal Procedure Code, which, unlike a police statement, is admissible as evidence in the court, a CBI official said.
Rai had written to the court and had said he wanted to reveal "the truth" about the case. No details were available on his confession.
(With PTI inputs)