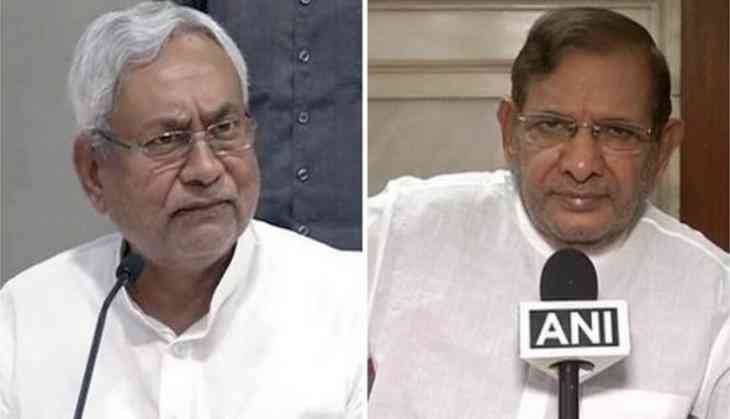 Sharad Yadav no match for Nitish Kumar: BJP
The Bharatiya Janata Party (BJP) on Sunday displayed their firm support for Bihar Chief Minister Nitish Kumar amid the power tussle with rebel Janata Dal (United) leader Sharad Yadav, saying that the latter has absolutely had no locus of his own.
Speaking to ANI here, BJP spokesman GVL Narasimha Rao said, "Firstly, the issue of Sharad Yadav is an internal matter of JD(U), BJP has nothing to do with it. But as a political observer, I can say that Nitish Kumar had been the real leader of his party and Sharad Yadav absolutely had no a locus of his own."
Rao further stated that Yadav is only remembered for making atrocious comments against women, asserting there is no political grasp that he has that he challenge Nitish Kumar.
The JD(U) had reiterated that party leader Sharad Yadav will face action if he attends Rashtriya Janata Dal (RJD) supremo Lalu Prasad Yadav's rally.
JD(U) leader Ajay Alok said, "Our general secretary ( K.C. Tyagi) has clearly stated that if he (Sharad Yadav) attends Lalu's rally, then he should be ready to face serious consequences."
JD (U) leader KC Tyagi had said that the party has not acted against Yadav for his "anti-party activities" because of his seniority and long association with the party.
"If he attends RJD chief Lalu Prasad's rally here on August 27, he will cross the Lakshman Rekha," he said, and hinted at action against him.
-ANI