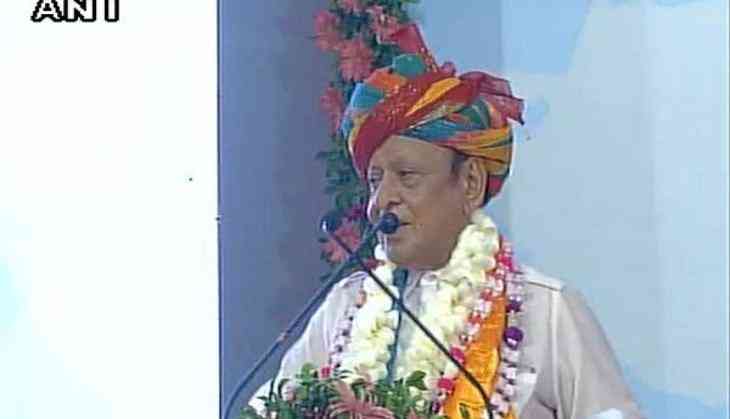 Veteran Congress leader and Leader of Opposition in Gujarat Assembly Shankersinh Vaghela on Friday resigned from the grand old party while asserting that he would not join any other political party.
"I am freeing myself of the Congress and every other party. I am not going to join any political party. I will quit as Leader of Opposition today. I will quit as MLA in the next sitting," he told supporters at his 77th birthday celebrations in Gandhinagar.
Vaghela further said that he would not break the trust of Congress president Sonia Gandhi by joining the Bharatiya Janata Party (BJP).
"Few days back I met Sonia ji in person. I told her that I will not break her trust by joining BJP," he added.
He further said that he was expelled from the Congress on Thursday.
"Congress Party sacked me 24 hours ago as they did not know what I was going to say at this rally; when one's destruction time is soon to arrive, one begins to think negatively," he added.
Vaghela's resignation comes in the backdrop of cross-voting in BJP-majority Gujarat Assembly during the Presidential elections.
The former Gujarat chief minister had had in June lashed out at the Congress Party for lack of preparedness to fight the 2017 Gujarat Assembly elections.
"In 2004, when I was made a minister in the UPA government, Sonia Gandhi said she trusted me despite my RSS-BJP links. In return, I promised her loyalty. However, when we met in Delhi recently, I told her my commitment was over," Vaghela had said.
-ANI