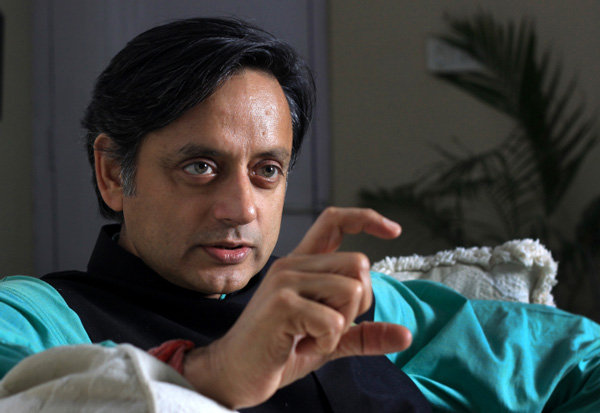 Addressing students at the Jawaharlal Nehru University campus on 20 March, Congress leader Shashi Tharoor called for greater acceptance of India's diversity.
Speaking at a session titled JNU and Nationalism, Tharoor said that India was not just 'Hindi, Hindu and Hindustan'. In a dig at the BJP and its handling of the JNU row, Tharoor said:
"India is not just Hindi, Hindu and Hindustan. We want an India with both Krishna and Kanhaiya Kumar. We want in India people from every corner of this vast land an equal stake in our future".

"If we understand that the Indian civilisation allows many religions, celebrates range of opinions and is today sustained by constitutional democracy which stands for certain values that all of us claim as our own, if this is the Indian legacy we can live, then we can all stand under that flag and celebrate".
In his nearly 40-minute long speech, Tharoor also said that Indians had a Constitutional right to decide whether or not to chant the 'Bharat Mata Ki Jai' slogan. He said:
"Today nationalism is decided by whether or not one can say 'Bharat Mata Ki Jai'. I am happy to say it, but should I also oblige everyone to say it? Our Constitution gives people the right not to say it just as it gives people the right to say it as well. I will choose when to say it and that's democracy."