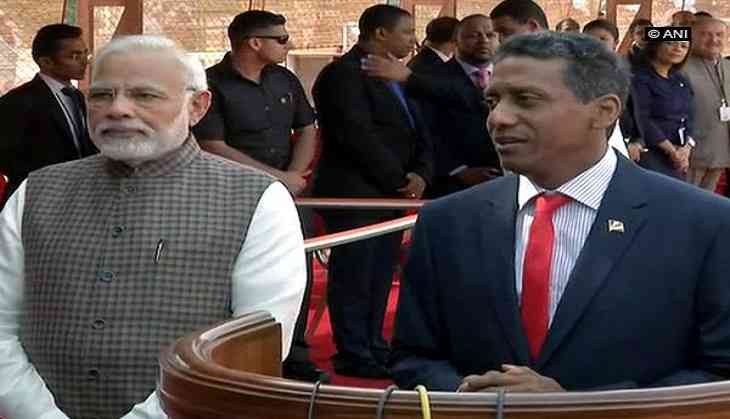 Seychelles President Danny Faure on Monday said his presence in India is to take the relationship between the two countries to "newer heights".
Faure, who is on a six-day State visit to India, received a ceremonial reception by President Ram Nath Kovind and Prime Minister Narendra Modi on his arrival at the Rashtrapati Bhawan.
"I am in a great country. The relationship between India and Seychelles is excellent. My presence here is to take this relationship to newer heights," said President of the Republic of Seychelles.
Faure also visited Rajghat to pay tributes to Mahatma Gandhi.
Meanwhile, his official engagements during the visit, from June 22-27, include meeting with the President of India, delegation level talks with the Prime Minister, calls by the Vice President and the External Affairs Minister, and an address to the India-Seychelles Business Forum.
"The State Visit of President Faure is part of regular high level exchanges between India and Seychelles, and will accord an opportunity to review our wide-ranging bilateral cooperation including in the fields of defence and security and development partnership," an MEA statement earlier read.
(ANI)