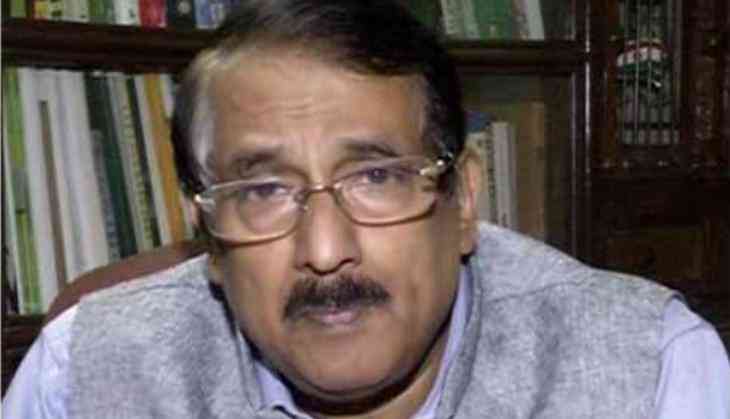 'Serial offender' Diwakar Reddy should be blacklisted from Parliament: Congress
A day after IndiGo and Air India barred Telugu Desam Party (TDP) MP J.C. Diwakar Reddy for creating ruckus at the Visakhapatnam airport, the Congress Party on Friday said he should be blacklisted by the Parliament as well given his streak of violations.
"Reddy has turned up to be a serial offender. It is important that such elements are blacklisted not just by the airlines but by the speaker of the House. A message should be sent that this kind of behaviour from the public representative is not acceptable," Congress leader Tom Vadakkan told ANI.
Echoing similar sentiments, Congress leader P.L. Punia dubbed Reddy's behaviour as wrong, while saying that he should not dent the image of other political leaders by doing such acts.
"He is known for his arrogant behaviour. He should act responsibly as he is an MP. He should not do such things which bring down the statue of other political leaders," Punia told ANI.
Both IndiGo and Air India on Thursday barred Reddy from travelling on their flights for creating ruckus at the Visakhapatnam airport over boarding pass.
The Indigo Airlines approached the Federation of Indian Airlines (FIA) to ban Reddy from Jet Airways, Go Airlines, Spicejet and other members of the FIA.
However, Reddy earlier rebuffed the charges of him creating ruckus at the Visakhapatnam airport and said he did not misbehave with any official of Indigo.
The TDP MP said that there were a number of people standing at the counter when he reached the airport, who had not been granted the boarding pass.
While confirming the reports of the ruckus created by Reddy, the IndiGo Airlines said that Reddy raged against the staff and behaved aggressively.
Meanwhile, IndiGo in its letter stated that the MP delayed the flight by 28 minutes prior to the scheduled departure, adding that it will take necessary action to address the violation.
Reddy arrived late at the airport and demanded a boarding pass after the staff closed the counter as the deadline had ended. He was later provided with a boarding pass.
Reportedly, some property in the Indigo office was broken and the staff was also manhandled. The Vishakapatnam airport director refused the same and said it was just an argument which was sorted out soon.
Reddy had repeated this same behaviour in October last year at the Vijaywada Airport when he had arrived late to catch an Air India flight. He had resorted to vandalism and an argument.
-ANI