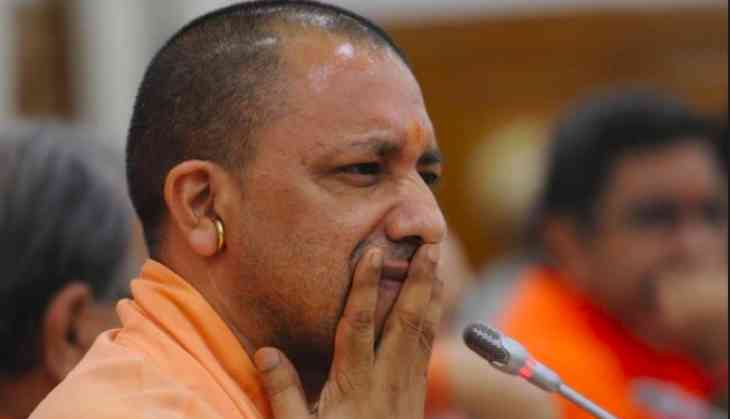 The Uttar Pradesh police has arrested personal secretaries of 3 UP ministers on the charges of corruption and seeking bribery on the basis of a sting operation.
After a private news channel ABP News conducted a sting operation where it was clearly visible that these secretaries were asking for bribe, the Special Investigation Team of the UP Police has arrested the accused in the case.
Under CM Yogi Adityanath, a team was set up which was being headed by the Additional Director General (Lucknow zone) Rajiv Krishnan, and the accused secretaries were immediately suspended after the channel aired the sting operation.
Rajiv Krishna, ADG Lucknow Zone has stated, "The personal secretaries of three UP ministers who were caught in a sting taking a bribe have now been arrested and sent to judicial custody. All angles are being probed."
Rajiv Krishna,ADG Lucknow Zone: The personal secretaries of three UP ministers who were caught in a sting taking a bribe have now been arrested and sent to judicial custody. All angles are being probed pic.twitter.com/dZeMR7gVBx

— ANI UP (@ANINewsUP) January 6, 2019
As per the NDTV, "The arrested secretaries were employed in the offices of Mining, Excise and Prohibition Minister Archana Pandey; Backward Classes Welfare Minister Om Prakash Rajbhar; and Education Minister Sandeep Singh. Om Prakash Kashyap -- personal secretary of Backward Welfare Minister Om Prakash Rajbhar -- is purportedly seen seeking Rs. 40 lakh for a transfer in the sting video. The other two are seen striking illicit deals on mining and books."
Also read: CBI inquiry to be initiated against SP chief Akhilesh Yadav in illegal mining of minerals; Opposition cries vendetta