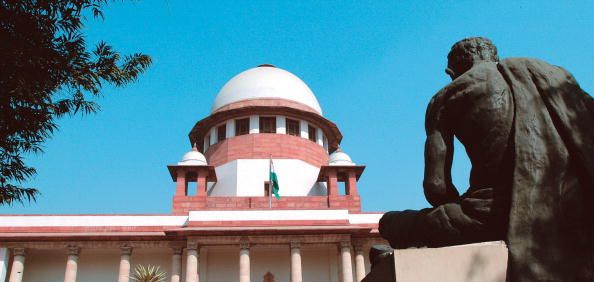 Arguing against the Supreme Court's query whether the criminal defamation law could be diluted, the Centre on 23 July said that scrapping the law would lead to anarchy in society.
As of now, the criminal defamation law in the Indian Penal Code (IPC) safeguards an individual's reputation with the threat of imprisonment for up to two years, or a fine, or both if the individual is defamed. However, on 15 July, the Supreme Court had asked whether of the law should be diluted to avoid allegations that it stands in the way of the right to freedom of speech and expression.
Mukul Rohatgi's standAttorney General Mukul Rohatgi asked the bench of justices, "Can it ever be argued that I have a right to say anything against anyone at any time and that is the scope of my fundamental right to speech? If the prayer to strike down Sections 499 and 500 (the defamation provisions in the IPC) is allowed, you will have nothing but anarchy."
Questioning the validity of sections 499 and 500 of the IPC, petitions were filed separately by Congress Vice President Rahul Gandhi, Delhi Chief Minister Arvind Kejriwal, BJP leader Subramanian Swamy and others seeking to de-criminalise defamation.
However, Rohatgi argued that it is pertinent to safeguard an individual's respect and reputation especially in this time when the internet is able to pass on unpalatable, obnoxious content to the public within seconds.
When the bench asked the AG whether exposing a public figure's live-in relationship would amount to defamation, Rohatgi replied that the public should not look into the personal life of a public figure.
"Article 19 (2) uses the word 'defamation' in the context of reasonable restriction," argued Rohatgi. "Therefore, it is amply clear that the Constitution-makers have sanctified usage of Sections 499 and 500. Since the original Constitution cannot be challenged before any court, what they prescribed as a reasonable restriction can also not be challenged."
What if the criminal defamation law becomes civil in nature?
According to Rohatgi, when content can go viral on internet in fractions of seconds, irreparable damage is being done to an individual's reputation. "You can stop a newspaper but how can you stop Facebook and Twitter? In a purported exercise of free speech, irreparable damage is being done. It is not fair to ask a person to spend years in courts for monetary damages," he said.