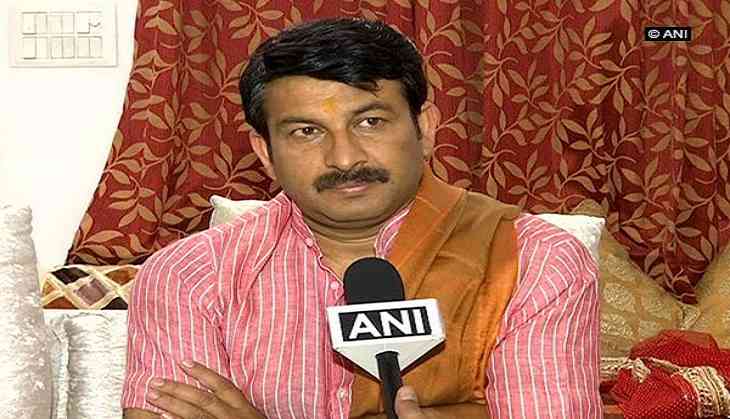 The Supreme Court on Thursday has rebuked Delhi BJP chief Manoj Tiwari for breaking the lock of a sealed building and defying the apex court's order.
The top court, while closing the contempt case against Manoj Tiwari, observed that his action were "misplaced bravado" and the chest thumping attitude he carried was unfortunate.
The Supreme Court has earlier said that the situation would be dealt afterwards but before that, all the buildings which were unauthorized must be sealed. But, Manoj Tiwari broke open the lock of a building in Gokalpuri area in northeast Delhi. Mano Tiwari is a member of Parliament from northwest Delhi.
The Supreme Court has observed that it was extremely pained by the conduct and manner of parliamentarian and that he should avoid being a bravado in sensitive matters. The bench also said that even after Supreme Court mandated committee looking into the matter, Tiwari leveled frivolous charges against them which shows "how low he can stoop."
The ANI tweeted saying, "Supreme Court declines to take any action against BJP Delhi chief Manoj Tiwari for breaking the seal of a locked house in an unauthorised colony in North East Delhi's Gokulpur area. Supreme Court says that it did not find any contempt of court by Manoj Tiwari."
Further, the Supreme Court left it to BJP to take actions against Manoj Tiwari and said, "There is no doubt that Tiwari has taken law in his hand. We are pained by the machismo&manner of Tiwari. As an elected representative he should have acted responsibly rather taking law in his own hands."
Also read: J&K political crisis: Amid Mufti's claim of forming the government, governor Satya Pal Malik dissolves
Supreme Court left it to BJP to take actions against Manoj Tiwari and said, "There is no doubt that Tiwari has taken law in his hand. We are pained by the machismo&manner of Tiwari. As an elected representative he should have acted responsibly rather taking law in his own hands." https://t.co/KKTqzwiXlA

— ANI (@ANI) November 22, 2018