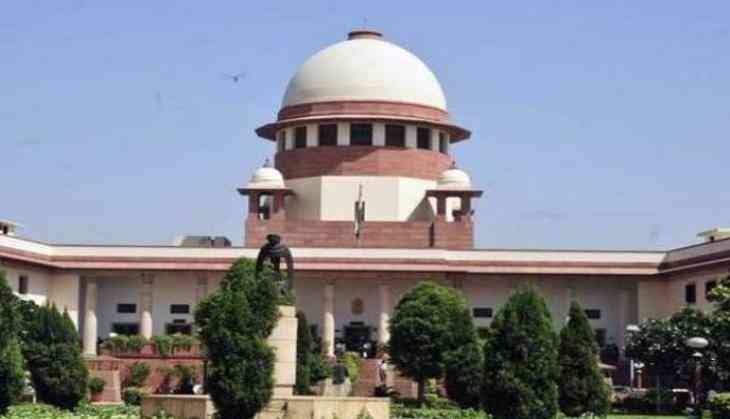 The Supreme Court on Friday adjourned a plea against Bihar Chief Minister Nitish Kumar alleging that he did not disclose in his election affidavits about a First Information Report (FIR) against him in a murder case.
Further hearing on this matter will be heard in the second week of January.
Earlier in July, Rashtriya Janata Dal (RJD) chief Lalu Prasad Yadav alleged that Nitish Kumar is facing charges of murder in a case registered with Patna district's Pandarak police station.
Meanwhile, the ruling JD (U) retorted back at the RJD chief, saying, "Nitish Kumar is neither chargesheeted nor convicted in any case like Lalu who has been chargesheeted in some fraud case and also convicted in a fodder scam."
"The murder case in which Nitish Kumar is one of the five accused persons is still pending before the Patna high court and it is in the judicial process. Nitish Kumar has already been declared "dosh-mukt" (not guilty) in the police investigation and there is no adverse remark against the CM at any level of the judiciary," JD(U) senior and former minister Rajiv Ranjan Singh alias Lalan Singh had told reporters while explaining the status of the murder case.
Giving details of the case, Singh said that a murder took place at Rally village under Pandarak police station area on November 16, 1991. An FIR was registered on November 17, 1991, in which five persons including Nitish were made named accused.
"After completing its investigation, police on January 31, 1993, filed charge-sheet against three accused persons and declared two other accused including Nitish as innocent", he added.
"On August 5, 2008, the ACJM court at Barh took cognizance against the three persons against whom charge-sheet was filed, and exonerated Nitish Kumar from the charges. One of the charge-sheeted persons Yogendra Yadav moved the Patna high court against the ACJM's order. The high court on April 22, 2009, ordered to stay 'further proceedings' in the case at the ACJM court," Singh said.
Earlier on January 20, 2009; Ashok Kumar Singh, who was neither informer nor witness in the case, filed a protest petition in the court of the additional chief judicial magistrate (ACJM), Barh, and challenged declaration of Nitish as "dosh-mukt" (not guilty).
-ANI